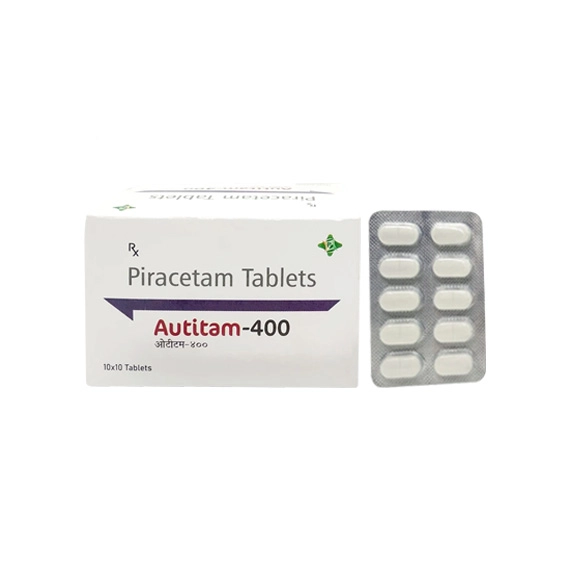 Autitam 400
$0.00
Brand: Autitam 400
Composition: Piracetam (400mg)
Form: Tablet
Packing: 10×10
Manufacture By: Psychocare Health Private Limited
DESCRIPTION:
Autitam 400 (Piracetam) is a nootropic compound known for its cognitive-enhancing effects. It is primarily used to improve memory, learning ability, and concentration. Additionally, piracetam has been reported to enhance communication between brain hemispheres, increase blood flow and oxygen utilization in the brain, and provide neuroprotective properties. It is commonly used in the treatment of age-related cognitive decline, dementia, and other conditions that affect cognitive function.
Description
How to Take a Autitam 400?
Use it as directed by your doctor, or first read the label to confirm usage.
Possible side effects of Autitam 400
This is the most frequently reported side effect, typically occurring at higher doses. It can range from mild to moderate in intensity. Digestive issues such as nausea, vomiting, diarrhea, or abdominal discomfort can occur, although they are generally mild and transient.
Storage.
Store at room temperature in a dry place. Store below 30°C.
Why choose us?
Jindal Medical Store is one of the topmost pharmaceutical suppliers with an experience of more than 50 years. Autitam 400 is sold in bulk at very affordable prices. They provide the best quality services at your own convenient time. If you are looking for Autitam 400 then you can visit our website.