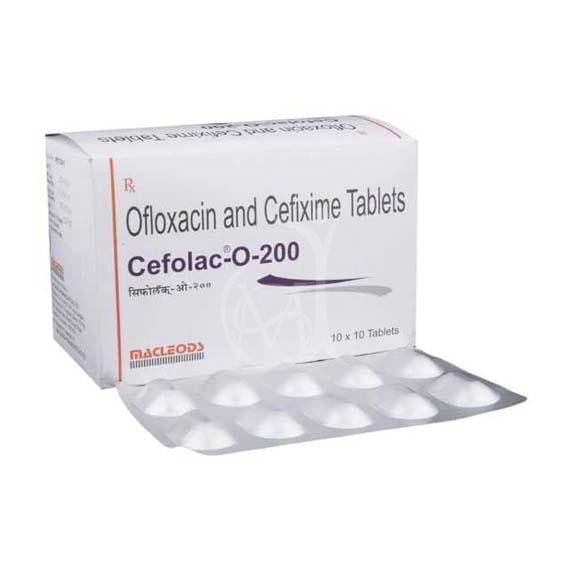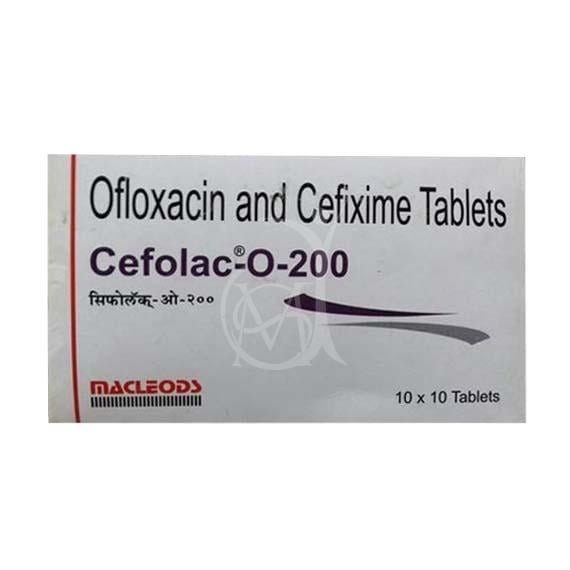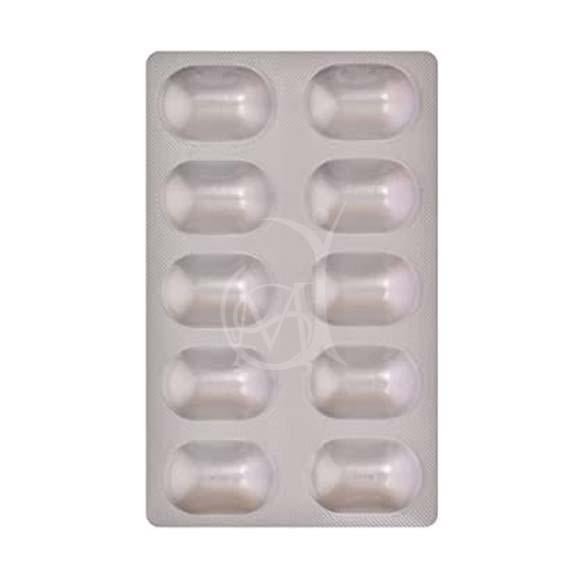 Cefolac-O 200 Tablet
$0.00
Brand: Cefolac-O 200 Tablet
Composition: Cefixime 200mg + Ofloxacin 200mg
Form: Tablet
Packing: 10 x 10 Tablets
Manufactured By: Macleods Pharmaceuticals Pvt Ltd
DESCRIPTION:
Cefolac- O 200 Tablet is a combination drug that's used to treat colorful types of bacterial infections. It fights against the microorganisms to help their growth and further spread of the infection.
Cefolac- O 200 Tablet is a traditional drug. It's advised to take it as per the tradition. It can be taken with or without food, but it must be taken at a fixed time to ensure better efficacy. Don't consume further than the recommended cure, as this may have dangerous goods on your body. 
Description
How to Take a Cefolac- O 200 Tablet?
Take this drug in the cure and duration as advised by your croaker. Swallow it as a whole. Don't bite, crush or break it. Cefolac- O 200 Tablet may be taken with or without food, but it's better to take it at a fixed time.
Possible side effects of Cefolac- O 200 Tablet
Most aspect effects no longer require any medical attention and disappear as your body adjusts to the medicine. Consult your medical doctor in the event that they persist or in case you're concerned approximately them
Insomnia (difficulty in sleeping)

Dizziness

Headache

Hypersensitivity

Hypereosinophilia

Agranulocytosis (deficiency of granulocytes in the blood)

Decreased white blood cell count (lymphocytes)

Decreased white blood cell count (neutrophils)

Granulocytopenia

Hemolytic anemia

Low blood platelets

Thrombocytosis

Gastrointestinal disturbance

Increased liver enzymes

Increased bilirubin in the blood

Increased blood urea

Pseudomembranous colitis

Jaundice

Acute renal failure

Breathlessness

Seizure

Inflammation of tendons

Tendon rupture

Serum sickness

Drug rash with eosinophilia and systemic symptoms (DRESS) syndrome

Itching

Rash

Drug fever

Joint pain

Erythema multiforme

Stevens-Johnson syndrome

Toxic epidermal necrolysis

Paresthesia (tingling or pricking sensation)

Psychotic disorder

Visual disturbance
Storage.
Store in a cool and dry place away from sunlight.
Why choose us?
Jindal Medical Store is one of the topmost pharmaceutical exporters with an experience of more than 53 years. Cefolac- O 200 Tablet is sold in bulk at very affordable prices. They provide the best quality services at your own convenient time. If you are looking for a Cefolac- O 200 Tablet, you can visit our website.
Send your query