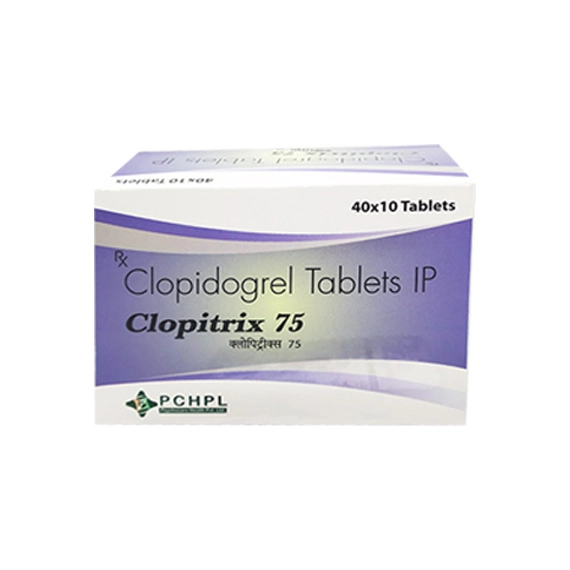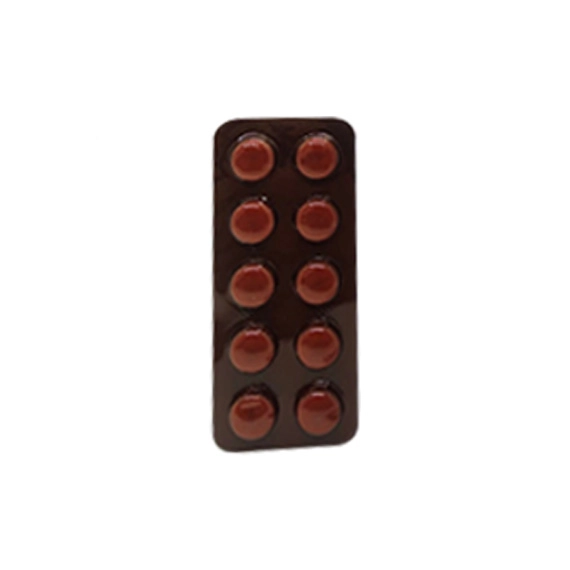 Clopitrix 75
$0.00
Brand: Clopitrix 75
Composition: Clopidogrel (75mg)
Form: Tablet
Packing: 40×10
Manufacture By: Psychocare Health Pvt Ltd
DESCRIPTION:
Clopitrix 75 (Clopidogrel) is a medication classified as an antiplatelet agent. It is commonly prescribed to reduce the risk of heart attack, stroke, and other cardiovascular events. Clopidogrel helps to prevent blood clots by inhibiting platelet aggregation, thereby preventing the formation of clots in blood vessels. It is often used in individuals who have experienced a recent heart attack, unstable angina, or have undergone certain cardiovascular procedures such as stent placement or coronary artery bypass grafting (CABG).
Description
How to Take a Clopitrix 75?
Use it as directed by your doctor, or first read the label to confirm usage.
Possible side effects of Clopitrix 75
Some individuals may experience gastrointestinal side effects such as nausea, vomiting, or diarrhea when taking Clopidogrel. These symptoms are usually mild and can be managed by taking the medication with food.
Storage.
Store in a cool and dry place. Store below 30°C.
Why choose us?
Jindal Medical Store is one of the topmost pharmaceutical suppliers with an experience of more than 50 years. Clopitrix 75 is sold in bulk at very affordable prices. They provide the best quality services at your own convenient time. If you are looking for Clopitrix 75 then you can visit our website.