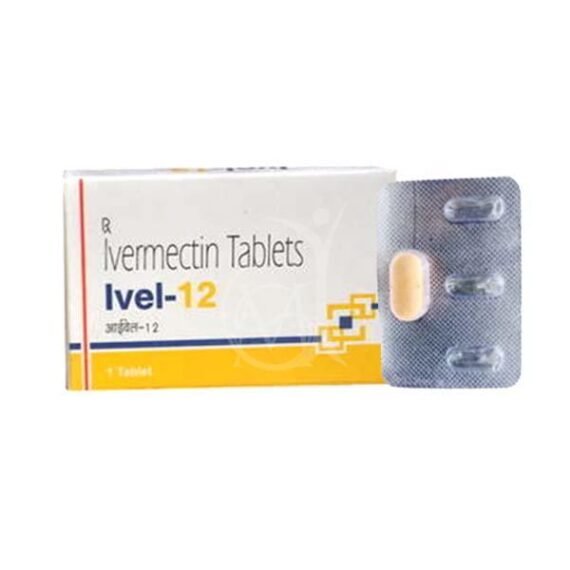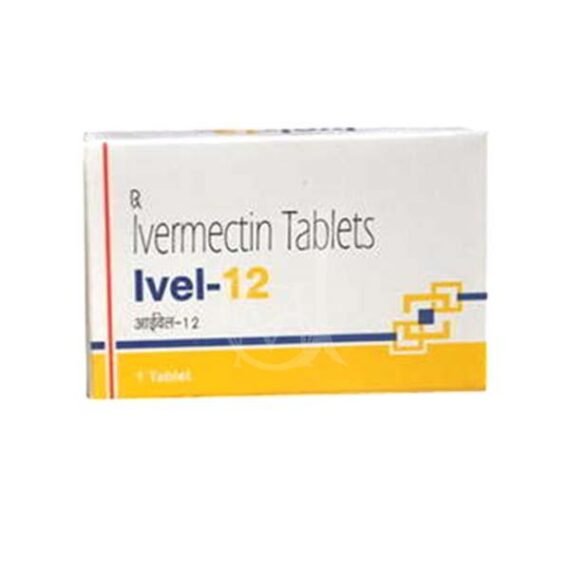 Ivel 12 Tablet
$0.00
Brand: Ivel 12 Tablet
Composition: Ivermectin (12mg)
Form: Tablet
Packing: 1 tablet
Manufactured By: Prime life science

DESCRIPTION:
Ivel 12 mg Tablet is an antiparasitic drug. It's used to treat parasitic infections of your intestinal tract, skin, and eyes.
Your croaker will explain how to take the Ivel 12 mg Tablet and how important you need it. Read the instructions that come with the drug to make sure you take it rightly. Generally, it's taken on an empty stomach. You generally need to take it only formally to get relief of your infection. Still, if you don't feel more after taking it, talk to your croaker. To get the most benefit from the drug, drink lots of fluids and avoid caffeine when taking this drug.
Description
How to Take an Ivel 12 mg Tablet?
Take this drug by mouth with or without food as directed by your croaker, generally formerly daily. Swallow the tablets whole. Don't crush, break, cut, bite, or dissolve the tablets. Drink plenty of fluids unless directed by your croaker .
Possible side effects of Ivel 12 mg Tablet
Most aspect effects no longer require any medical attention and disappear as your body adjusts to the medicine. Consult your medical doctor in the event that they persist or in case you're concerned approximately them
No common side effects seen
Storage.
Store in a cool and dry place away from sunlight.
Why choose us?
Jindal Medical Store is one of the topmost pharmaceutical exporters with an experience of more than 53 years. Ivel 12 mg tablets  are sold in bulk at very affordable prices. They provide the best quality services at your own convenient time. If you are looking for a Ivel 12 mg Tablet, you can visit our website.
Send your query