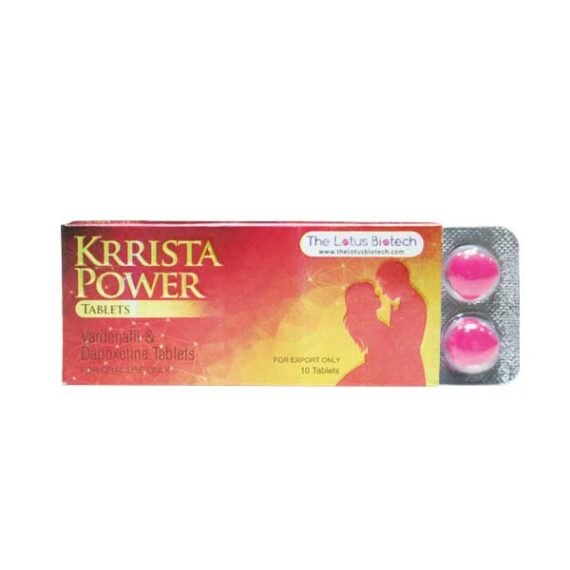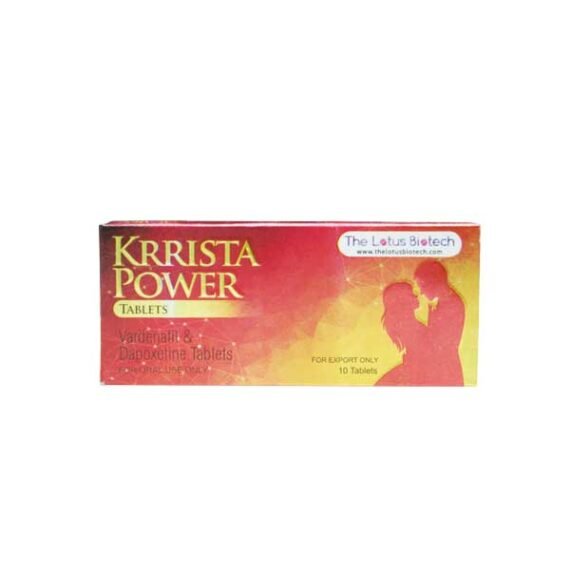 Krrista Power
$0.00
Brand: Krrista Power
Composition: Vardenafil & Dapxetine
Form: Tablets
Strength: Vardenafil 40mg & Dapxetine 60mg
Packing: 1×10 Tablets
Manufacture By: The Lotus Biotech
DESCRIPTION:
Vardenafil hydrochloride (VH) is an oral therapy for the treatment of erectile dysfunction. VH oral disintegrating tablets (ODTs) have been prepared by freeze drying technique to improve its dissolution profile and the overall clinical performance. Dapoxetine hydrochloride (DH) was added to the best three formulae of the prepared VH ODTs to treat premature ejaculation.
Description
What does Krrista Power contain?
It has Vardenafil & Dapxetine used in erectile dysfunction treatment, premature ejaculation or impotence in men.
How to take Krrista Power?
It should take swallowed whole with a glass of water with or without food.
It should be take 1-3 hours before planned sexual activity.
It should not take more than one tablet in 24 hours and avoid alcohol.
take should be as recommended by your doctor .
Possible side effects of Krrista Power.
Headache
Gastrointestinal upset nausea
Diarrhoea
Dry mouth
Abdominal discomfort
Dizziness
Storage.
It should store below 25°C in a cool dry place. Keep out of reach of the children.
Send your query