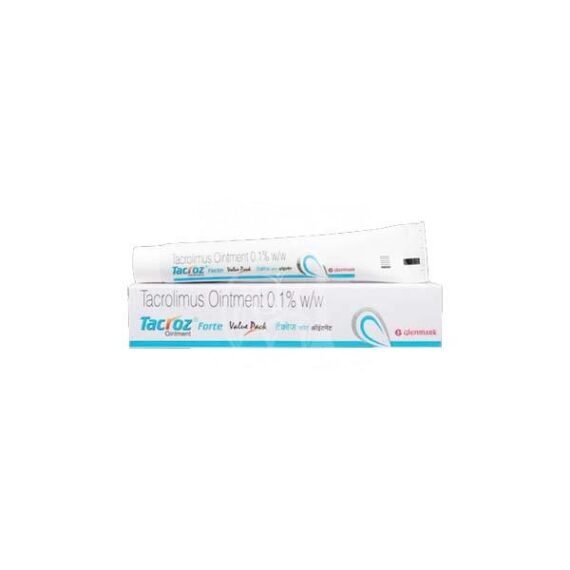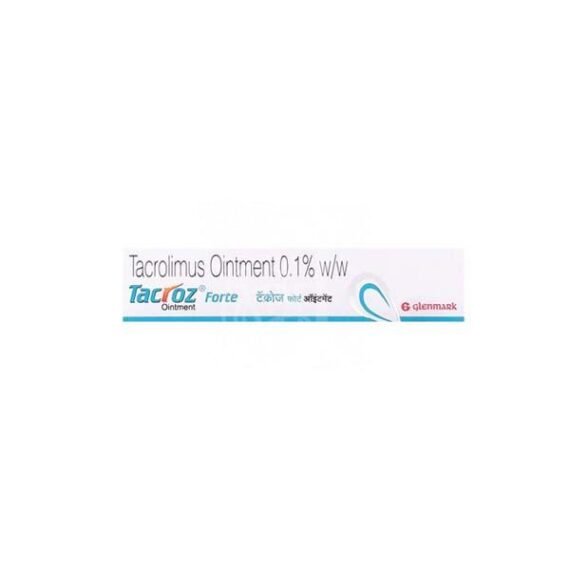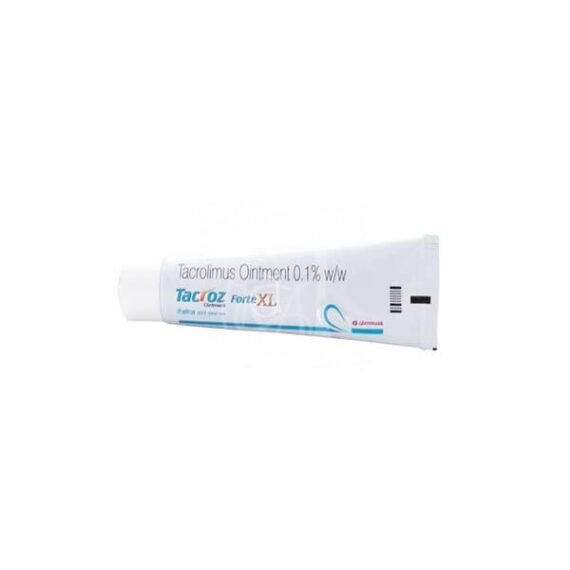 Tacroz Forte 0.1% Ointment
$0.00
Brand: Tacroz Forte 0.1%
Composition: Tacrolimus-0.1%w/w
Form: Ointment
Packing: 10g
Manufacture By:  Glenmark Pharmaceuticals Ltd
DESCRIPTION:
Tacroz Forte Ointment has a place with a class of medications called 'immunosuppressants' used to get moderate extreme atopic dermatitis (skin inflammation) and forestall organ dismissal after a transfer. Atopic dermatitis, otherwise called dermatitis is a typical skin condition related to aroused and bothersome skin patches. The side effects incorporate bothersome, dry, flaky, enlarged, harsh, and aggravated skin. Organ dismissal happens when a patient's resistant framework perceives the benefactor organ as unfamiliar and attempts to dispose of it.
Description
How to Take a Tacroz Forte 0.1% Ointment?
Clean up when applying Tacroz Forte Ointment The skin type of Tacroz Forte Ointment can be applied as a dainty layer on the perfect and dry impacted region of the skin as endorsed by your primary care physician. Tacroz Forte Ointment is just for external use. Kindly keep away from contact with eyes, nose, or mouth as it might disturb. On the off chance that Tacroz Forte Ointment interacts with these areas coincidentally, flush with water completely. Take Tacroz Forte Ointment on an unfilled stomach or possibly 1 hour prior or 2-3 hours after supper. Tacroz Forte Ointment in oral structure can be gulped down as an entire with a glass of water. Try not to break, bite or pound it. The granules structure can be blended in with water not long prior to taking. Tacroz Forte Ointment infusion type is given as an intravenous (into a vein) implantation by a specialist or attendant. Don't self-direct.
Possible side effects of Tacroz Forte 0.1% Ointment
Most side goods don't bear medical attention and vanish as your body adjusts to the drug. Consult your doctor if they persist or if you're upset about them 
Nausea

Dizziness

Itching

Burning sensation

Skin tingling

Redness

Pain

Diarrhea

Increased blood sugar levels

Kidney problems

Stomach pain

Headache
Storage.
It should store below 30°C in a cool dry place.
Why choose us?
Jindal Medical Store is one of the topmost pharmaceutical exporters with an experience of more than 53 years. Tacroz Forte 0.1% Ointment is sold in bulk at very affordable prices. They provide the best quality services at your own convenient time. If you are looking for a Tacroz Forte 0.1% Ointment then you can visit our website.
Send your query