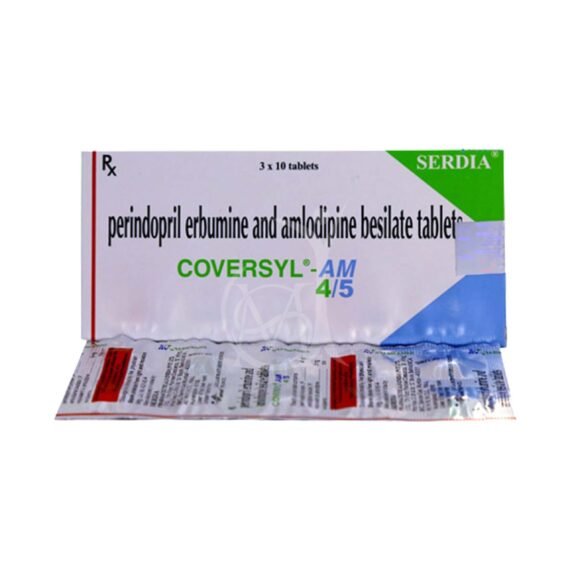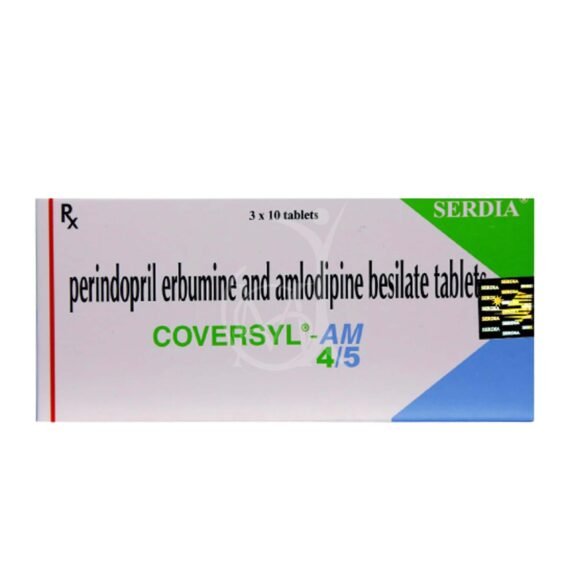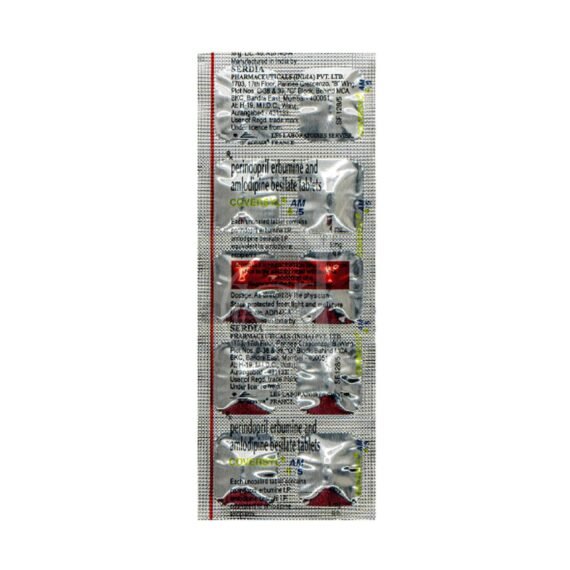 Coversyl Am 4/5 Tablet
$0.00
Brand: Coversyl Am 4/5 Tablet
Composition: Amlodipine-5mg + Perindopril-4mg
Form: Tablets
Packing: 3×10 Tablets
Manufactured By: Serdia Pharmaceuticals India Pvt Ltd
DESCRIPTION:
Coversyl AM4/5 Tablet is a combination of drug that consists of Amlodipine( calcium channel blocker) and Perindopril( angiotensin- converting enzyme asset). Amlodipine belongs to the class of' calcium channel blockers' and is used to treat high blood pressure, Prinz metal's or variant angina( casket pain) and other conditions caused by coronary roadway complaint. It relaxes blood vessels, so that blood passes through them fluently, thereby lowering the blood pressure. 
Description
How to Take Coversyl Am 4/5 Tablet?
Swallow it as a whole with water; do not crush, break or chew it.
Possible side effects of Coversyl Am 4/5 Tablet
Most side effects do not require any medical attention and disappear as your body adjusts to the medicine. Consult your doctor if they persist or if you're worried about them
Common side effects of Coversyl Am 4/5 Tablet
 Ankle swelling

Tiredness

Headache

Dizziness

Palpitations (irregular heartbeat)

Sleepiness

Increased potassium level in the blood

Cough

Flushing (sense of heat in the face, ears, neck, and trunk)

Taste change

Decreased blood pressure

Upset stomach.
Storage.
Store in a cool and dry place away from sunlight
Why choose us?
Jindal Medical Store is one of the topmost pharmaceutical exporters with an experience of more than 53 years. Coversyl Am 4/5 Tablet is sold in bulk at very affordable prices. They provide the best quality services at your own convenient time. If you are looking for Coversyl Am 4/5 Tablet, you can visit our website.
Send your query