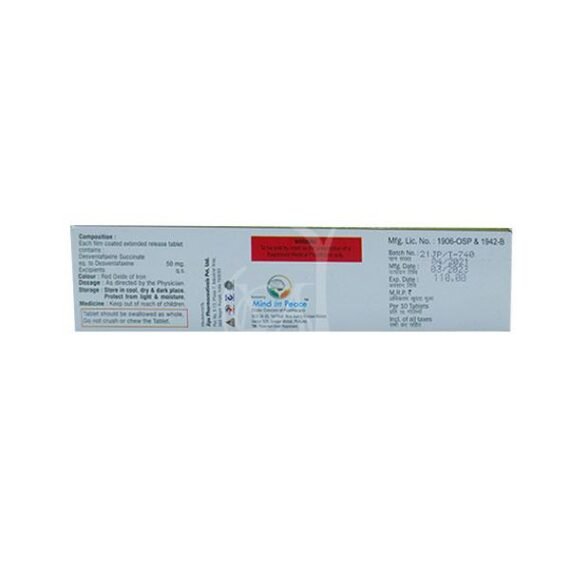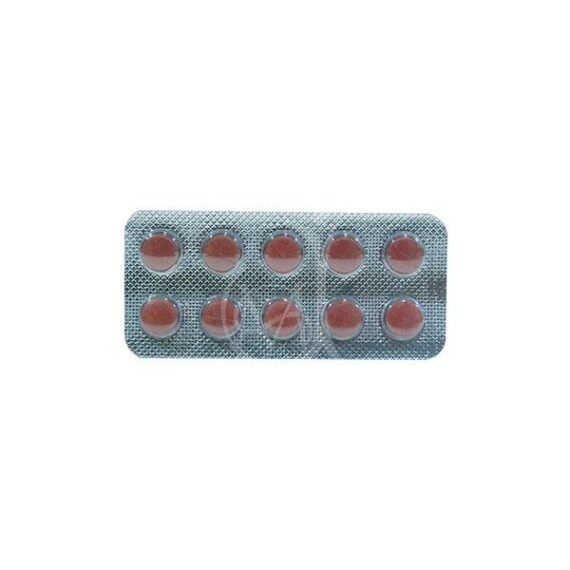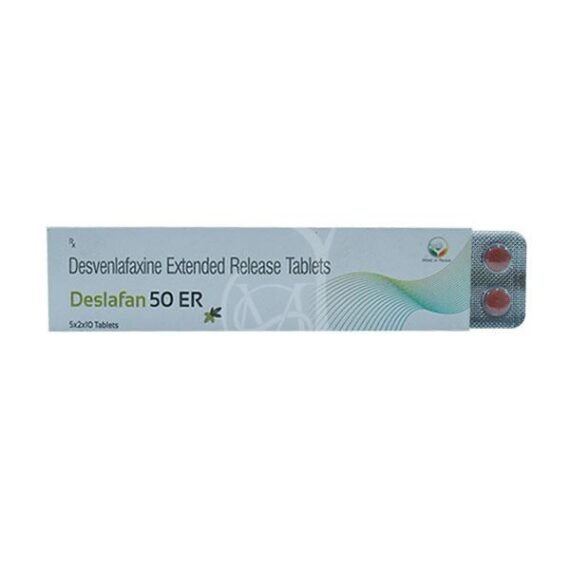 Deslafan 50 ER
$0.00
Name: Deslafan 50 ER
Composition: Desvenlafaxine (50mg)
Form: Tablet
Packing: 5x2x10 Tablets
Manufactured by: Jips pharmaceutical
Description
Deslafan 50 ER is used to treat depression. Deslafan 50 ER is in a class of medications called selective serotonin and norepinephrine reuptake inhibitors (SNRIs). It works by increasing the amounts of serotonin and norepinephrine, natural substances in the brain that help maintain mental balance.
Description
How to consume?
Swallow the tablets whole with plenty of water; do not split, chew, crush, or dissolve them. Deslafan 50 ER controls depression but does not cure it. It may take several weeks before you feel the full benefit of Deslafan 50 ER.
Deslafan 50 ER Side effects:
• Nausea
• Dry mouth
• Constipation
• Vomiting
• Tiredness
• Feeling jittery
• Decreased appetite
• Dizziness
Storage
Store at room temperature in a dry place. Store below 30°C.
Why choose us?
Jindal Medical Store is one of the topmost pharmaceutical suppliers with experience of more than 50 years. Deslafan 50 ER is sold in bulk at very affordable prices. They provide the best quality services at your own convenient time. If you are looking for Desvenlafaxine 50mg then you can visit our website.
Send your query