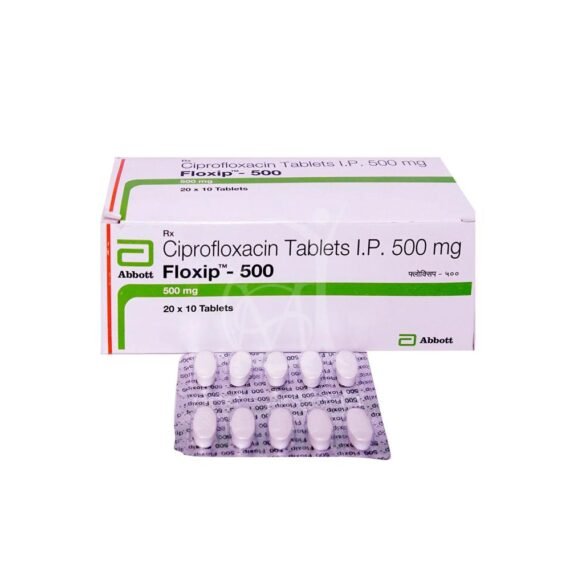 Floxip 500 Tablet
$0.00
Brand: Floxip 500    
Composition: Ciprofloxacin 500mg 
Form: Tablet
Packing: 20×10 Tablets
Manufacture By: Abbott
DESCRIPTION:
Floxip 500 Tablet is an antibiotic, used in the treatment of bacterial infections. It's also used in treating infections of the urinary tract, nose, throat, skin and soft napkins, and lungs (pneumonia). It cures the infection by killing and stopping the growth of contagious microorganisms.
Description
How to Take a Floxip 500 Tablet?
Take this medicine in the cure and duration as advised by your croaker. Swallow it as a whole. Do not suck, crush or break it. Floxip 500 Tablet may be taken with or without food, but it's better to take it at a fixed time.
Avoid Floxip 500 Tablet with caffeine and chocolate as well as food containing caffeine and chocolate analogous as tea leaves, and cocoa tire. 
Possible side effects of Floxip 500 Tablet
Most side goods don't bear medical attention and vanish as your body adjusts to the drug. Consult your doctor if they persist or if you're upset about them 
Storage.
It should store below 30°C in a cool dry place. 
Why choose us?
Jindal Medical Store is one of the topmost pharmaceutical exporters with an experience of more than 53 years. Floxip 500 Tablet is sold in bulk at very affordable prices. They provide the best quality services at your own convenient time. If you are looking for Floxip 500 Tablet then you can visit our website.
Send your query