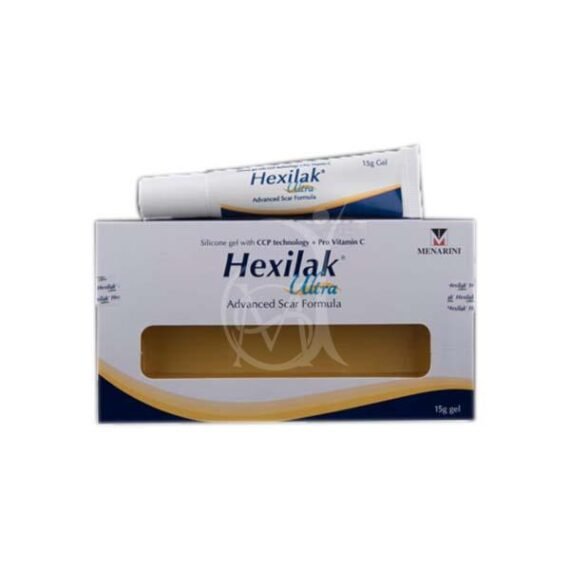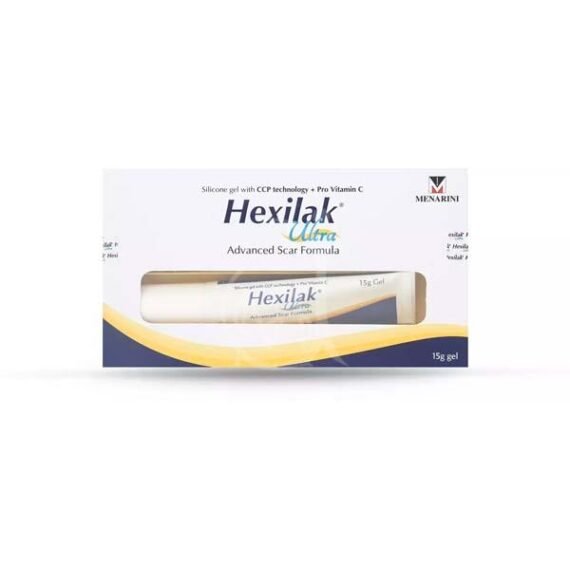 Hexilak Ultra
$0.00
Brand: Hexilak Ultra
Composition: Vitamin C
Form: Cream
Packing: 15gm
Manufactured By: Menarini India Pvt Ltd
DESCRIPTION:
A scar-reducing gel is Hexilak Ultra Gel. It is a cutting-edge scar product that includes pro-vitamin C and silicone gel with the CCP (Cyclomethicone NF-5, UTMF Ceramide III, and PolydimethylSiloxane) technology. It lightens and removes surgical scars as well as scars from burns, scrapes, scratches, and bug bites. Any type of scar on the body or face can be treated with it.
Description
How to Take Hexilak Ultra?
Apply a drop of gel to the tip of your finger, then rub it onto the scarred parts of your skin once in the same direction. Give it three to five minutes to dry. Avoid distributing it back and forth. Apply twice daily, or as your doctor instructs.
Possible side effects of Hexilak Ultra
Most side effects do not require any medical attention and disappear as your body adjusts to the medicine. Consult your doctor if they persist or if you're worried about them
Common side effects of Hexilak Ultra
Hexilak Ultra Gel is generally safe to use and does not have any side effects. If you notice any unusual symptoms while using this medicine, it is advised to consult your doctor.
Storage.
Store in a cool and dry place away from sunlight
Why choose us?
Jindal Medical Store is one of the topmost pharmaceutical exporters with an experience of more than 53 years. Hexilak Ultra is sold in bulk at very affordable prices. They provide the best quality services at your own convenient time. If you are looking for Hexilak Ultra, you can visit our website.
Send your query