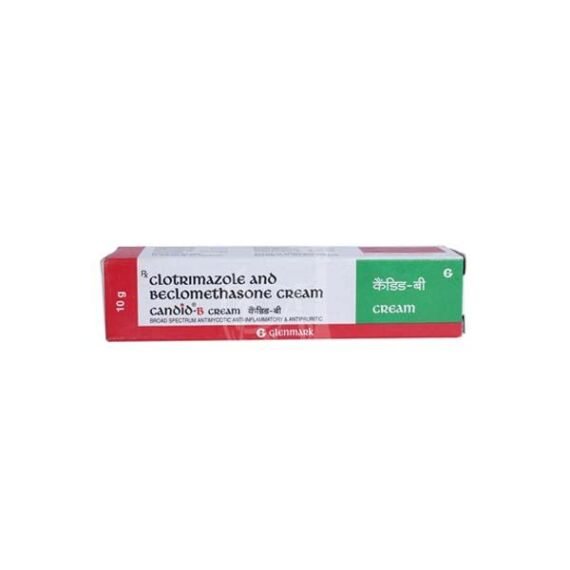 Candid B
$0.00
Brand: Candid B
Composition: Beclometasone (0.025% w/w) + Clotrimazole (1% w/w)
Forum: Cream
Packing: 10gm
Manufactured By: Glenmark Pharmaceuticals Ltd
DESCRIPTION:
The medication combination is known as Candid-B Cream. It is used to treat a variety of skin illnesses, most commonly the fungal variety. It reduces inflammation's accompanying signs of redness, swelling, and itching. It also combats the microorganisms that cause infections.
Description
How to Take Candid B 10 Gm?
Only use this medication externally. Use it in the quantity and time recommended by your doctor. Before using, read the label for instructions. Apply the cream after cleaning and drying the affected area. If your hands are not in the affected area, wash your hands after applying.
Avpred 4mg Tablet with dietary sodium should be avoided.
Possible side effects of Candid B 10 Gm
Most aspect effects no longer require medical attention and disappear as your body adjusts to the medicine. Consult your medical doctor in the event that they persist or in case you're concerned approximately them
Paresthesia (tingling or pricking sensation)

Burning sensation

Dry skin
Storage.
Store in a cool and dry place away from sunlight.
Why choose us?
Jindal Medical Store is one of the topmost pharmaceutical exporters with an experience of more than 53 years. Candid B 10 Gm is sold in bulk at very affordable prices. They provide the best quality services at your own convenient time. You can visit our website if you are looking for Candid B 10 Gm.
Send your query