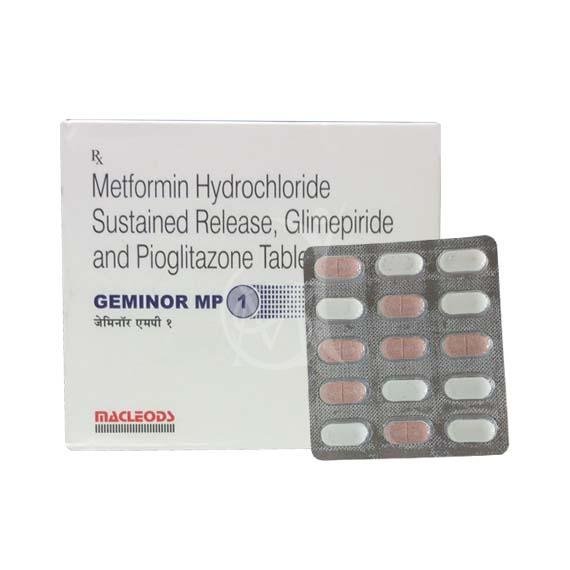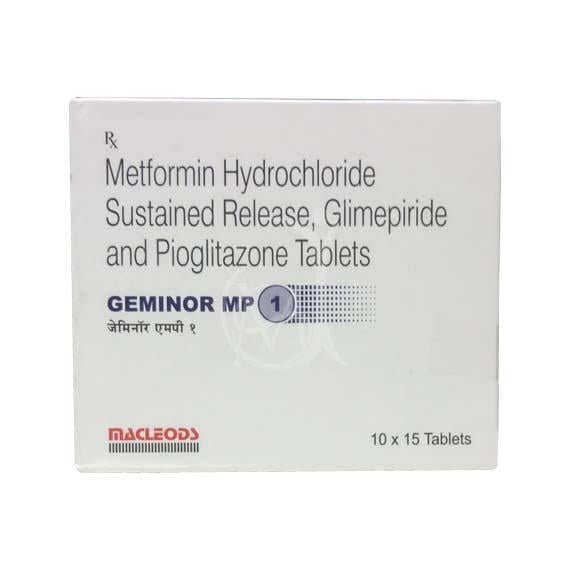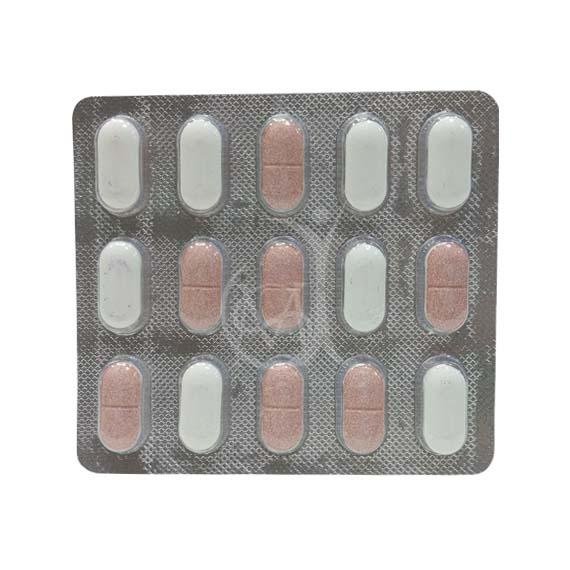 Geminor MP 1 Tablet
$0.00
Brand: Geminor MP 1 Tablet
Composition: Glimepiride 1mg + Metformin 500mg + Pioglitazone 15mg
Form: Tablet
Packing: 10 x 15 Tablets
Manufactured By: Macleods Pharmaceuticals Pvt Ltd
DESCRIPTION:
Geminor MP 1 Tablet is a combination drug that helps control blood sugar situations. This drug is used together with diet and exercise to ameliorate blood sugar control in grown-ups with type 2 diabetes mellitus. It helps in proper utilization of insulin, thereby lowering the blood sugar situations.
Geminor MP 1 Tablet  should be taken in the cure and duration as advised by your croaker . It must be taken with food to avoid stomach upset. However, take it as soon as possible, If you miss a cure. Still, if it's nearly time for your coming cure, skip the missed cure and go back to your regular schedule. Don't double the cure. Overdose may lead to low blood sugar (hypoglycemia).
Description
How to Take a Geminor MP 1 Tablet?
Take this drug in the cure and duration as advised by your croaker. Swallow it as a whole. Don't bite, crush or break it. Geminor MP 1 Tablet is to be taken with food.
Possible side effects of Geminor MP 1 Tablet
Most aspect effects no longer require any medical attention and disappear as your body adjusts to the medicine. Consult your medical doctor in the event that they persist or in case you're concerned approximately them
Hypoglycemia (low blood glucose level)

Dizziness

Headache

Nausea

Vomiting

Diarrhea

Flatulence

Bronchitis (inflammation of the airways)

Anemia (low number of red blood cells)

Edema (swelling)
Storage.
Store in a cool and dry place away from sunlight.
Why choose us?
Jindal Medical Store is one of the topmost pharmaceutical exporters with an experience of more than 53 years. Geminor MP 1 Tablet is sold in bulk at very affordable prices. They provide the best quality services at your own convenient time. If you are looking for a Geminor MP 1 Tablet, you can visit our website.
Send your query