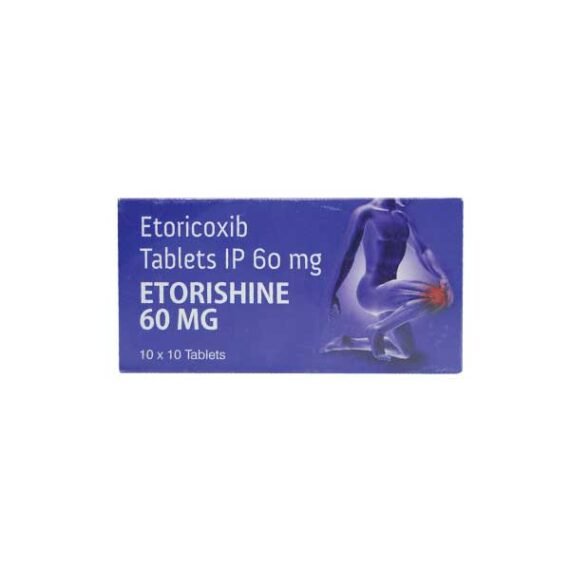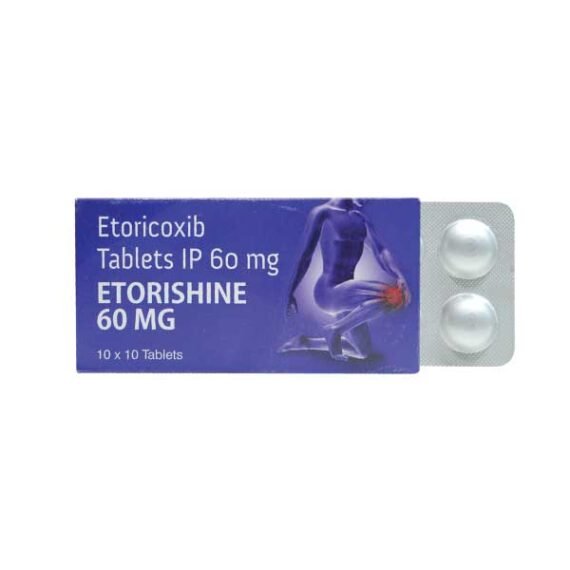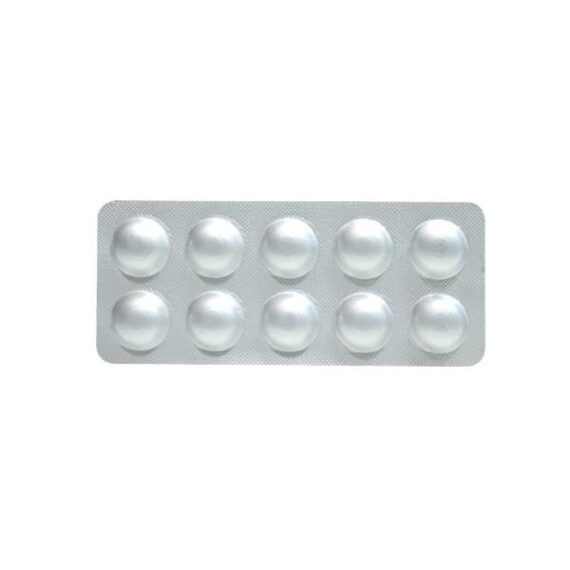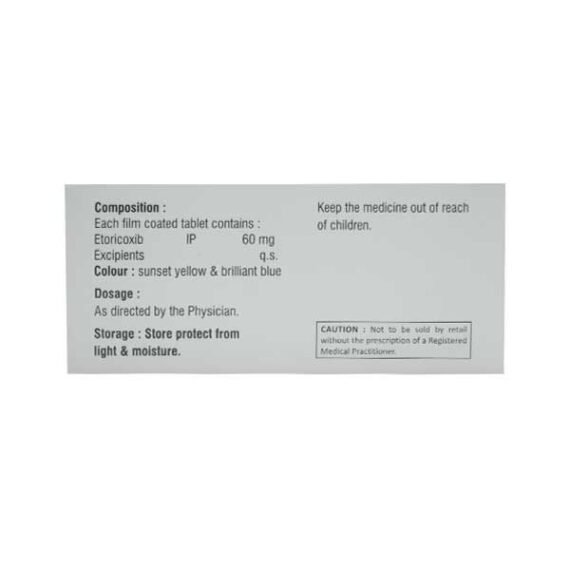 Etorishine 60mg
$0.00
Brand:- Etorishine 60mg
Composition:- Etoricoxib 60mg
Form:- Tablet
Packing:- 10×10 Tablets
Manufacture By:- Prime Life Sciences Pvt Ltd
DESCRIPTION:
Etoricoxib helps to reduce the pain and swelling (inflammation) in the joints and muscles of people 16 years of age and older with osteoarthritis, rheumatoid arthritis, ankylosing spondylitis, and gout.
Description
What does the Etorishine 60mg Tablet contain?
The active substance is etoricoxib. Each film-coated tablet contains 30, 60, 90, or 120 mg of etoricoxib. The 60 mg tablets also contain brown ferric oxide E172, the 90 mg tablets also contain yellow ferric oxide E172 and the 120 mg tablets also contain red ferric oxide E172.

How to take a Etorishine 60mg Tablet?
The recommended dose is 60 mg once a day, increased to a maximum of 90 mg once a day if needed.

Etoricoxib should be used only for the acute painful period.
Possible side effects of Etorishine 60mg Tablet.
Flu-like symptoms,

Indigestion,

Stomach pain,

Diarrhea,

Peripheral edema,

Flatulence
Storage.
Etobrix 60mg Tab does not require any special storage conditions.
Try to keep out of the reach of children
Send your query