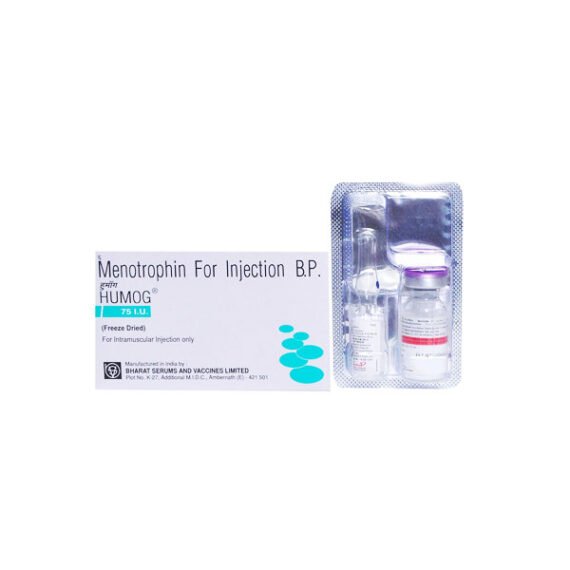 Humog 75 HP
$0.00
Name: Humog 75 HP
Composition: Menotrophin (75IU)
Form: Injection
Packing: 75 IU
Manufactured by: Bharat Serums & Vaccines Ltd
Description
Humog 75 HP Injection is used in the treatment of infertility in women. It is also helpful in the treatment of male hypogonadism (delayed puberty, and low sperm count) and male infertility. It works by releasing the eggs from the ovary in women and by increasing the testosterone level in men.
Description
How to consume?
Your doctor or nurse will give you this medicine. Kindly do not self administer.
Humog 75 HP side effects :
• Headache
• Injection site pain
• Injection site allergic reaction
• Abdominal pain
• Abdominal cramp
• Nausea
• Ovarian hyperstimulation syndrome
Storage
Store in a refrigerator (2 – 8°C). Do not freeze.
Why choose us?
Jindal Medical Store is one of the topmost pharmaceutical exporters with an experience of more than 50 years . Humog 75 HP is sold in bulk at very affordable prices. They provide the best quality services at your own convenient time. If you are looking for Menotrophin 75IU then you can visit our website.
Send your query