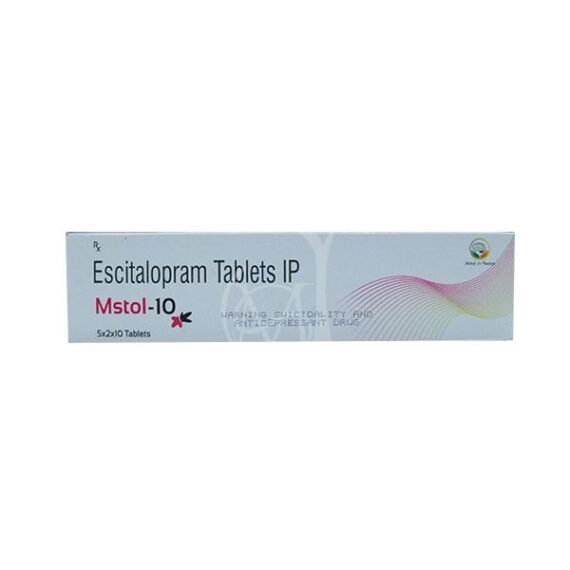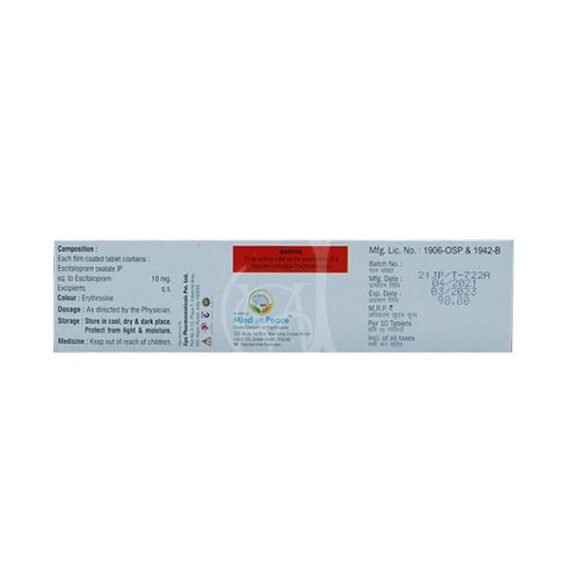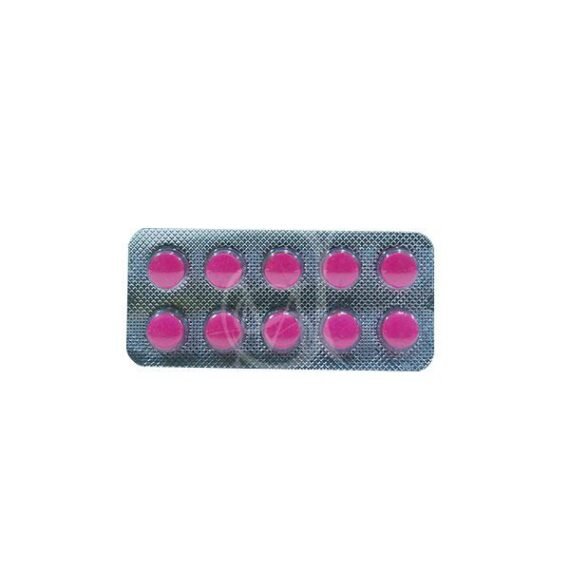 Mstol 10
$0.00
Name: Mstol 10
Composition: Escitalopram (10mg)
Form: Tablet
Packing: 5x2x10 Tablets
Manufactured by: Jips pharmaceutical
Description
Mstol 10 is used to treat depression and anxiety. It works by helping to restore the balance of a certain natural substance (serotonin) in the brain. Mstol 10 belongs to a class of drugs known as selective serotonin reuptake inhibitors (SSRI).
Description
How to consume?
Take this medication by mouth with or without food as directed by your doctor, usually once daily in the morning or evening. The dosage is based on your medical condition, response to treatment, age, and other medications you may be taking.
Mstol 10 side effects:
Nausea
Dry mouth
Trouble sleeping
Constipation
Tiredness
Drowsiness
Dizziness
Increased sweating
Storage
Store at room temperature in a dry place.
Why choose us?
Jindal Medical Store is one of the topmost pharmaceutical suppliers with experience of more than 50 years. Mstol 10 is sold in bulk at very affordable prices. They provide the best quality services at your own convenient time. If you are looking for Escitalopram 10mg then you can visit our website.
Send your query