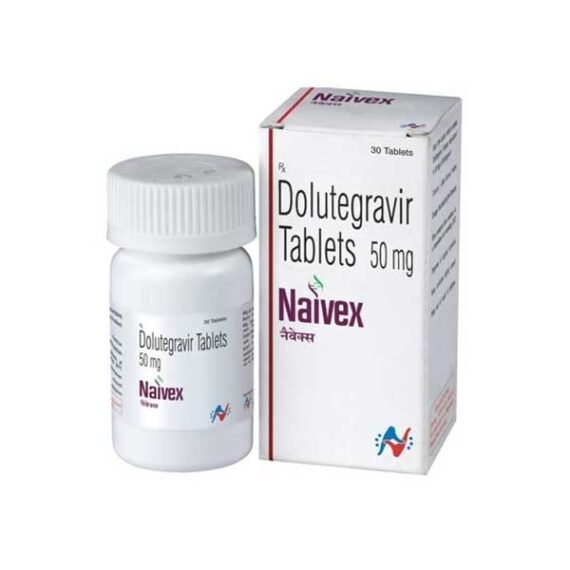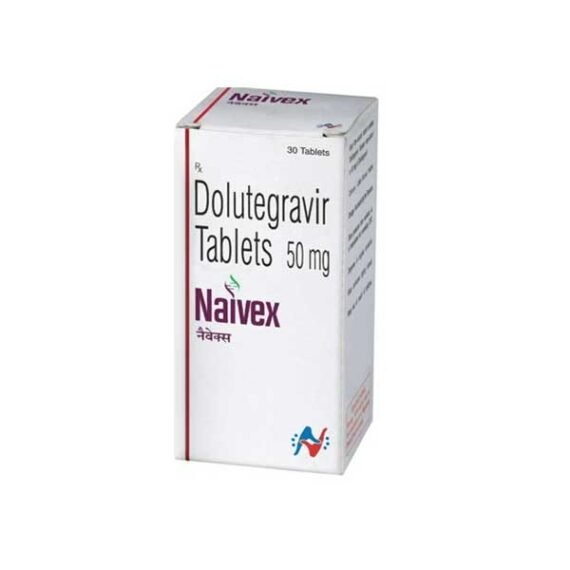 Naivex
$0.00
Brand: Naivex
Composition: Dolutegravir 50mg
Form: Tablet
Packing: 30 Tablet (Per Pack)
Manufacture By: Hetero Drugs Ltd
DESCRIPTION:
Naivex (Dolotegravir) is an FDA-approved medicine. It is used for the treatment and therapeutic approach of HIV infection. Naivex is an integrase inhibitor. By integrating blockade, HIV integrase inhibitors prevent their multiplication and can reduce the amount of HIV in the body.
Description
What does Naivex contain?
Naivex tablet contains an active of Dolutegravir 50mg.
How to take Naivex?
Take this medicine in the dose and duration as advised by your doctor. Do not chew, crush or break it.
Naivex Side Effects : 
The most common adverse reactions with Naivex were headache and fatigue and when used with RBV in decompensated cirrhosis were fatigue, hypersensitivity reactions, Effects on serum liver biochemistry in patients> Hepatitis B or C, Co-Infection, Fat Redistribution, Immune Reconstitution Syndrome, Sleep Problems, Fatigue.
Storage.
The Naivex Store (Dolotegravir) at room temperature.
Send your query