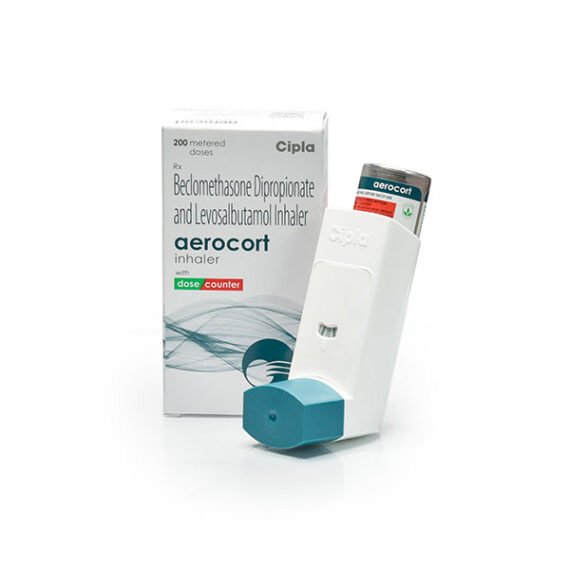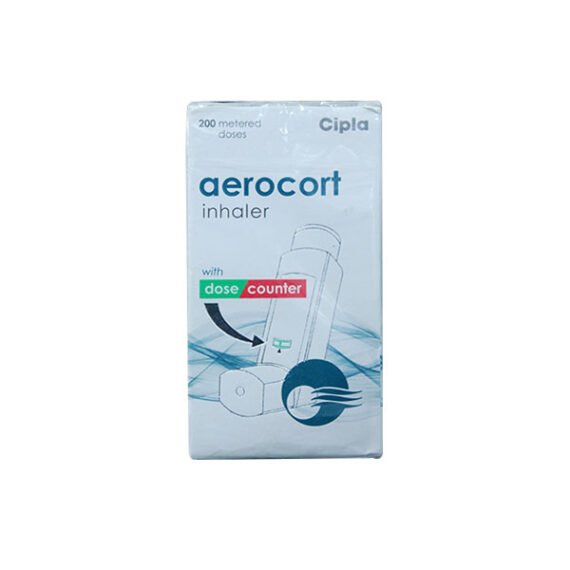 Aerocort Inhaler
$0.00
Name: Aerocort Inhaler
Composition: Levosalbutamol (50mcg) + Beclometasone (50mcg)
Form: Inhaler
Packing: 200 Metered Doses
Manufactured by: Cipla Ltd
Description
Aerocort Inhaler is used in the treatment of asthma (wheezing and shortness of breath). It relaxes the muscles of the air passages and makes it easier to breathe. Your doctor will tell you how often you need to use your inhaler. It's important that you take the lowest dose needed to effectively control your asthma. The effect of this medicine may be noticeable after a few days but will only reach its maximum after a few weeks.
Description
How to consume?
Shake the inhaler. While you are breathing in from the mouth, press down on the inhaler one time to release the medication and hold your breath for 10 seconds. Repeat until you have inhaled the number of puffs as suggested by the doctor. Afterward, rinse your mouth thoroughly with water and spit it out.
Aerocort Inhaler side effects :
• Hoarseness of voice
• Sore throat
• Fungal infection of the mouth
• Respiratory tract infection
• Headache
• Muscle cramp
Storage
Store below 30°C.
Why choose us?
Jindal Medical Store is one of the topmost pharmaceutical exporters with experience of more than 50 years. Aerocort Inhaler is sold in bulk at very affordable prices. They provide the best quality services at your own convenient time. If you are looking for Levosalbutamol 50mcg + Beclometasone 50mcg then you can visit our website.
Send your query