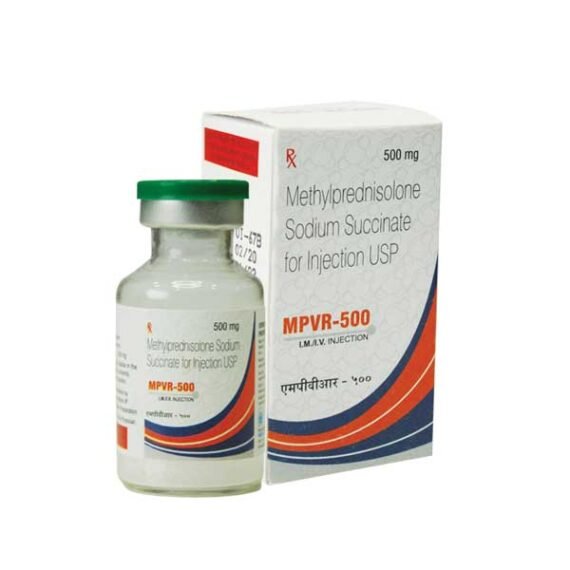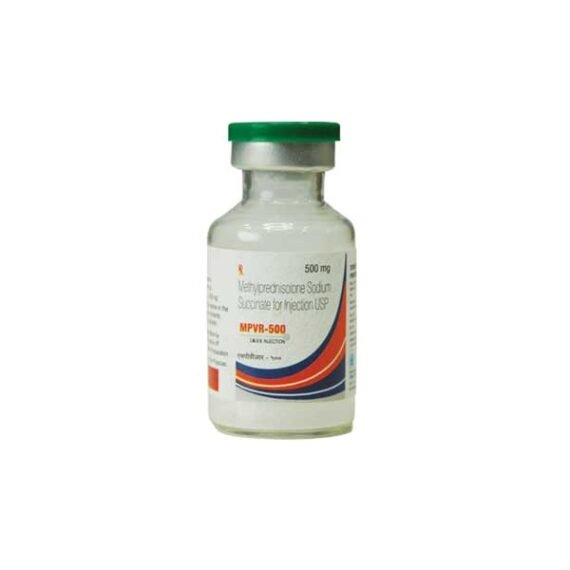 MPVR-500
$0.00
Brand:- MPVR-500
Composition:- Methylprednisolone Sodium, Succinate Inj. USP
Form:- Injection
Strength:- 500mg
Packing:- Single Dose vial for I.M/I.V. Injection
Manufacture By:- Prime Life Sciences Pvt Ltd
DESCRIPTION:
This medication is used to treat conditions such as arthritis, blood disorders, severe allergic reactions, certain cancers, eye conditions, skin/kidney/intestinal/lung diseases, and immune system disorders.
Description
What does the MPVR-500 contain?
500 mg Vial—Each 8 mL (when mixed as directed) contains methylprednisolone sodium succinate equivalent to 500 mg methylprednisolone; also 6.4 mg monobasic sodium phosphate anhydrous; 69.6 mg dibasic sodium phosphate dried. This package does not contain diluent.
How to take a MPVR-500?
Methylprednisolone powder for injection/infusion should be given as an intravenous infusion over at least 30 minutes. In other indications, the initial dosage will vary from 10 to 500 mg depending on the clinical problem being treated. Larger doses may be required for short-term management of severe, acute conditions.
Possible side effects of MPVR-500.
Nausea, vomiting, heartburn, headache, dizziness, trouble sleeping, appetite changes, increased sweating, acne, or pain/redness/swelling at the injection site may occur. If any of these effects persist or worsen, tell your doctor or pharmacist promptly.
Storage.
This product does not require any special temperature storage conditions. Keep the vials/ampoules in the outer carton in order to protect from light.
Send your query