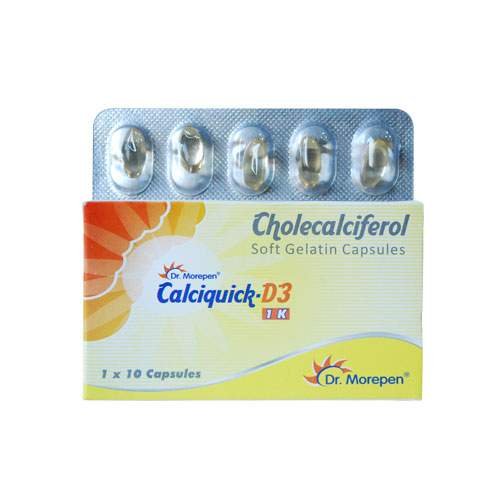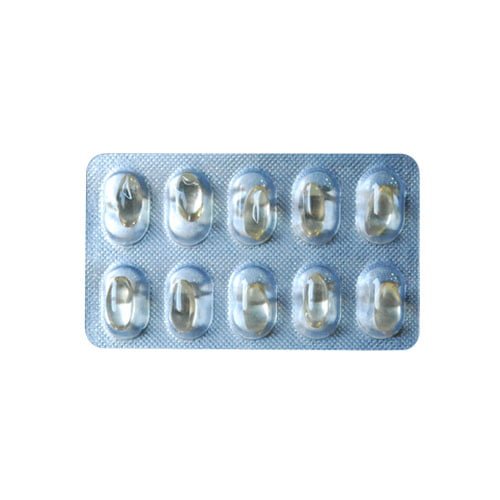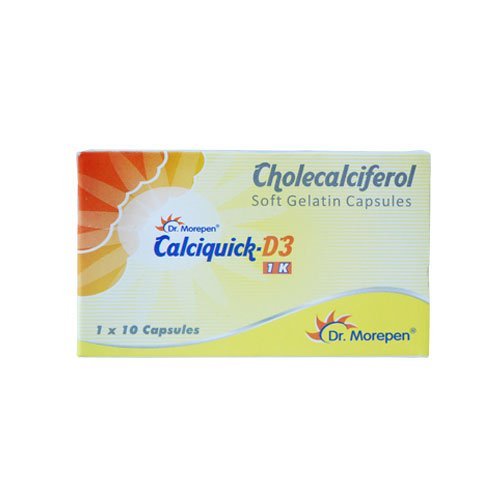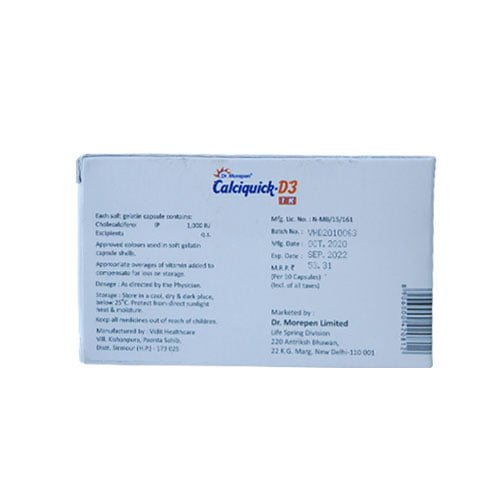 Calciquick D3
$0.00
Name: Calciquick D3
Composition: Cholecalciferol 1k
Form: Capsule
Packing: 1×10 Capsules
Manufactured by: Morepen Laboratories Ltd
Description
Calciquick-D3 1K Capsule 1's belongs to the class of 'Vitamins', primarily used to treat low blood calcium levels. Calciquick-D3 1K Capsule 1's effectively treats various conditions in the body like Vitamin D deficiency, osteoporosis (weak and brittle bones), hypoparathyroidism (parathyroid glands make low levels of calcium in the body), latent tetany (a muscle disease with low blood calcium levels) and rickets or osteomalacia (softening or deforming of bones due to lack of calcium). Vitamin D deficiency occurs when your body has low Vitamin D levels and is caused due to inadequate nutrition, intestinal malabsorption, or lack of sunlight exposure.
Description
How to consume?
Your doctor or nurse will give you this medicine. Kindly do not self-administer.
Calciquick D3 side effects :
• Constipation
• Increased blood calcium levels
• Increased calcium levels in urine
• Vomiting
• Nausea.
Storage
Store in a cool and dry place away from sunlight.
Why choose us?
Jindal Medical Store is one of the topmost pharmaceutical exporters with experience of more than 50 years. Calciquick D3 is sold in bulk at very affordable prices. They provide the best quality services at your own convenient time. If you are looking for Cholecalciferol 1k then you can visit our website.
Send your query