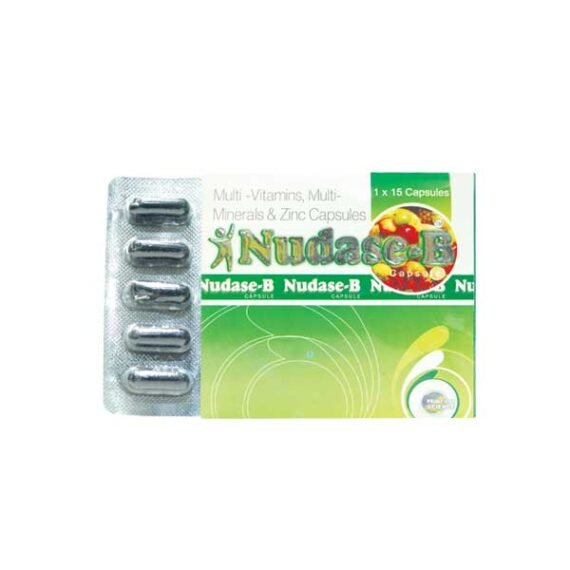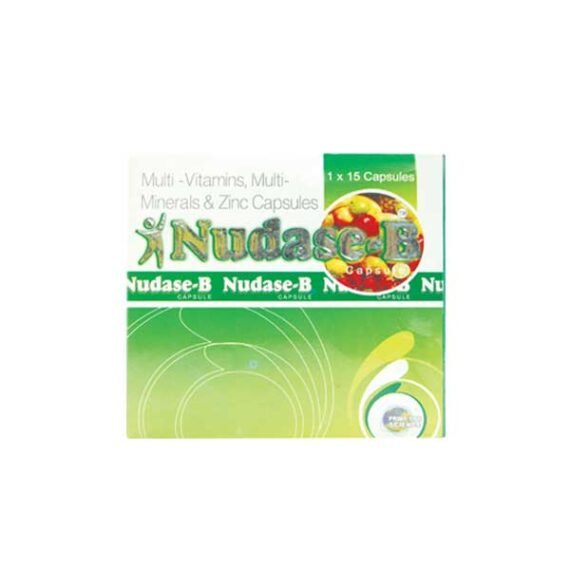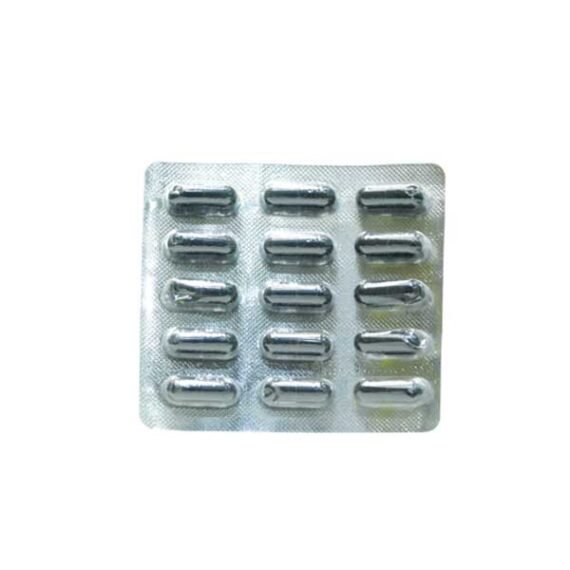 Nudase-B
$0.00
Brand:- Nudase-B
Composition:- Multi-Vitamin, Multi-Minerals & Zinc Capsules
Form:- Capsule
Strength:- Multi-Vitamin, Multi-Minerals & Zinc Caps
Packing:- 1×15
Manufacture By:- Prime Life Sciences Pvt Ltd
DESCRIPTION:
This medication is a multivitamin product used to treat or prevent vitamin deficiency due to poor diet, certain illnesses, or during pregnancy. Vitamins are important building blocks of the body and help keep you in good health.
Description
What does the Nudase-B contain?
Many multivitamin formulas contain vitamin C, B1, B2, B3, B5, B6, B7, B9, B12, A, E, D2 (or D3), K, potassium, iodine, selenium, borate, zinc, calcium, magnesium, manganese, molybdenum, beta carotene, and/or iron.
How to take a Nudase-B?
How to use Multivitamin-Zinc Oxide Tablet, Chewable. Chew this medication thoroughly and swallow, usually once daily or as directed. Follow all directions on the product package, or take as directed by your doctor. Do not take more than the recommended dosage.
Possible side effects of Nudase-B.
What are the side effects of Vitamin C Plus Zinc (Multivitamins And Minerals)? Minerals (especially taken in large doses) can cause side effects such as tooth staining, increased urination, stomach bleeding, uneven heart rate, confusion, and muscle weakness or limp feeling.
Storage.
Store at room temperature between 59-86 degrees F (15-30 degrees C) away from light and moisture. Do not store in the bathroom. Keep all medicines away from children and pets.
Send your query