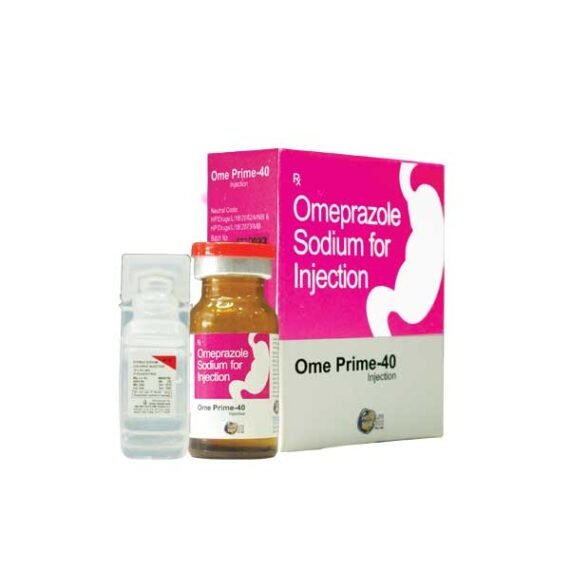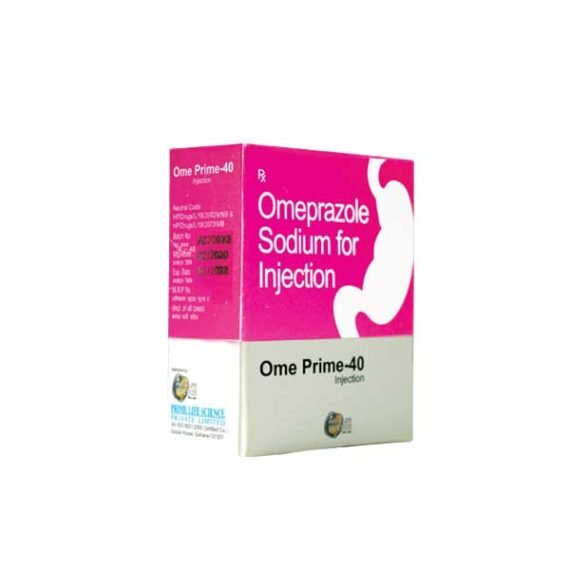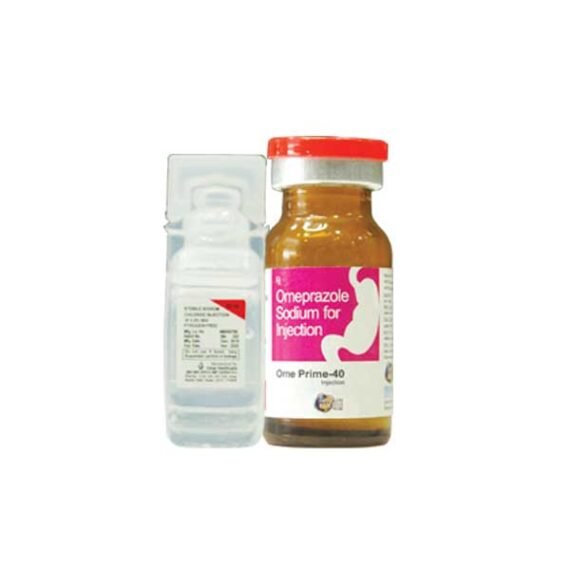 Ome Prime-40 Injection
$0.00
Brand:- Ome-Prime 40
Composition:-Omeprazole Sodium for Injection
Form:- Injection
Strength:- 40mg
Packing:- 1 Vial Injection
Manufacture By:- Prime Life Sciences Pvt Ltd
DESCRIPTION:
Omeprazole, a racemic mixture of two enantiomers reduces gastric acid secretion through a highly targeted mechanism of action. It is a specific inhibitor of the acid pump in the parietal cell. It is rapidly acting and provides control through reversible inhibition of gastric acid secretion with once-daily dosing.
Description
What does the Ome-Prime 40 contain?
Each vial of powder for solution for injection contains omeprazole sodium 42.6 mg, equivalent to omeprazole 40 mg. After reconstitution, 1 ml contains omeprazole sodium 4.26 mg, equivalent to omeprazole 4 mg. For a full list of excipients, see section 6.1.
How to take a Ome-Prime 40?
Higher daily doses may be required and the dose should be adjusted individually.

When doses exceed 60 mg daily, the dose should be divided and given twice daily. Omeprazole is to be administered in an intravenous infusion for 20-30 minutes.
Possible side effects of Ome-Prime 40.
The most common adverse events (1-10% of patients) are headache, abdominal pain, constipation, diarrhoea, flatulence, and nausea/vomiting. The following adverse reactions have been identified or suspected in the clinical trials programme for omeprazole and post-marketing.
Storage.
Do not store above 25 °C. Keep the vial in the outer container.
Send your query