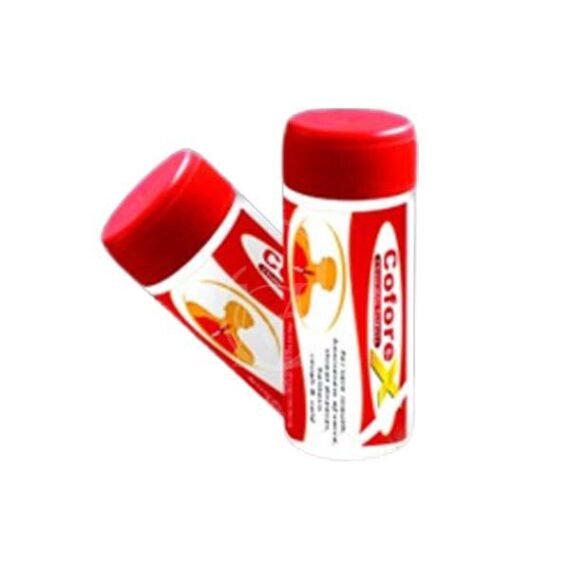 Coforex Chewable Tablet
$0.00
Brand: Coforex Chewable Tablet
Composition: Yashtimadhu, Adrak, Baheda, Kababchini, Mari, Pudina Phool, Kapoor, Laving, Gunja & Tulsi
Forum: Tablet
Packing: 60 Tablet
Manufactured By: Sunrise Remedies Pvt. Ltd.
DESCRIPTION:
The Coforex Chewable Tablet is a member of the group of drugs known as "expectorants," which are often used to treat coughs that are mucus-related. The body uses coughing, whether it is productive or dry, to remove irritants from the airways and guard against infection. Coforex Chewable Tablet, Dry cough, and chesty cough are the two different forms of coughs. A chesty cough (wet cough) indicates mucous or sputum is generated to assist clear your airways, but a dry cough is tickly and doesn't create any nasty or thick mucus.
Description
How to Take a Coforex Chewable Tablet?
Follow your doctor's instructions for this medication's dosage and duration.
Possible side effects of Coforex Chewable Tablet
Most aspect effects no longer require medical attention and disappear as your body adjusts to the medicine. Consult your medical doctor in the event that they persist or in case you're concerned approximately them
Storage.
Store in a cool and dry place away from sunlight.
Why choose us?
Jindal Medical Store is one of the topmost pharmaceutical exporters with an experience of more than 53 years. Coforex Chewable Tablet is sold in bulk at very affordable prices. They provide the best quality services at your own convenient time. You can visit our website if you are looking for Coforex Chewable Tablet.
Send your query