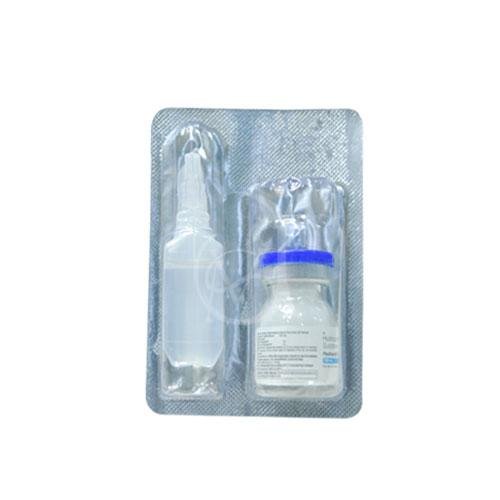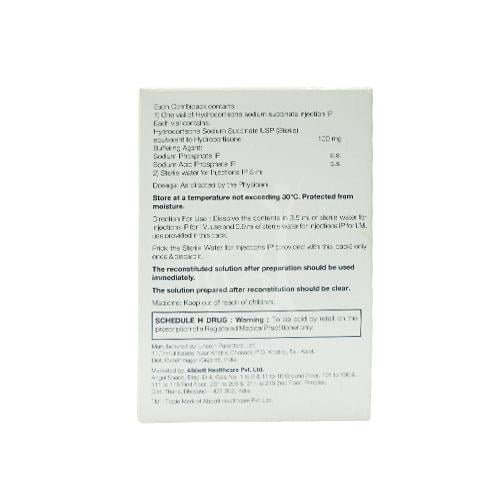 Hydrocort 100mg Injection
$0.00
Name: Hydrocort 100mg Injection
Composition: Hydrocortisone (100mg)
Form: vial
Packing: 1 Injection in 1 vial
Manufactured by: Abbott
Description
Hydrocort 100mg Injection belongs to a group of medicines called corticosteroids. It is used to treat a variety of diseases and conditions such as severe allergic reactions, allergic conditions, cancer, and skin and eye disorders. It is used for treatment of conditions that need quick response.
Description
How to use it?
Your doctor or nurse will give you this medicine. Kindly do not selfadminister.
Hydrocort side effects
Injection site reactions (pain, swelling, redness)
Mood changes
Storage
It should be kept in cool and dry places away from children and pets.
Why choose Us?
Jindal Medical Store is one of the topmost pharmaceutical suppliers with an experience of more than 50 years. Hydrocort 100mg Injections are sold in bulk at very affordable prices. They provide the best quality services at your own convenient time. If you are looking for Hydrocortisone 100mg then you can visit our website.
Send your query