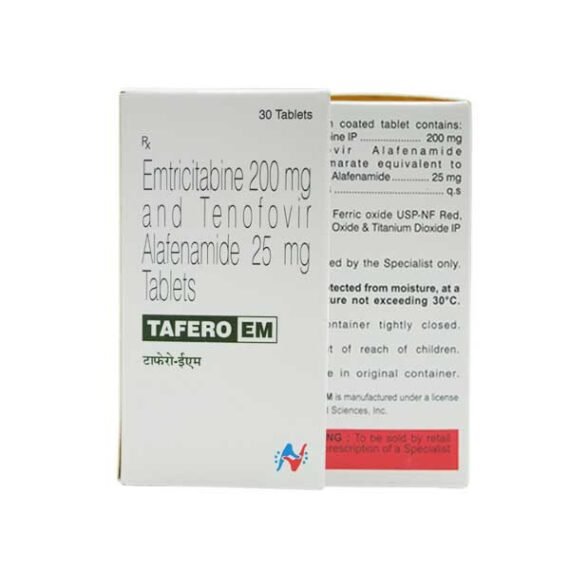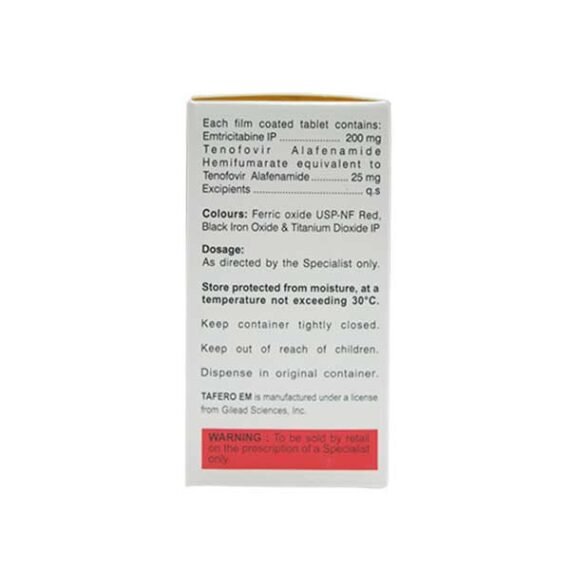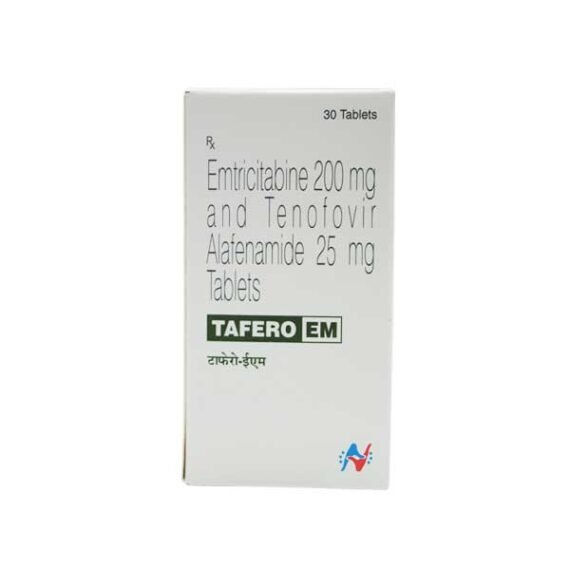 Tafero EM
$0.00
Brand: Tafero EM
Composition: Emtricitabine + Tenofovir Alafenamide
Form: Tablet
Strength: Emtricitabine 200mg + Tenofovir Alafenamide 25mg
Packing: 30 Tablets(Per Bottle)
Manufacture By: Gilead Sciences Inc.
DESCRIPTION:
Tafero EM Tablet belongs to a group of medicines called antiretrovirals. It is used to treat HIV (human immunodeficiency virus), the virus that can cause AIDS (acquired immunodeficiency syndrome).This helps to lower your risk of getting HIV-related complications.
Description
What does Tafero EM contain?
This medicine contains Emtricitabine and Tenofovir disoproxil fumarate.
How to take Tafero EM?
Take this medicine in the dose and duration as advised by your doctor. Swallow it as a whole. Do not chew, crush or break it. Tafero EM Tablet is to be taken with food.
Side Effects of Tafero EM
Diarrhea
Dizziness
Fatigue
Headache
Nausea
Rash
Storage.
Store at room temperature (10-30°C)
Send your query