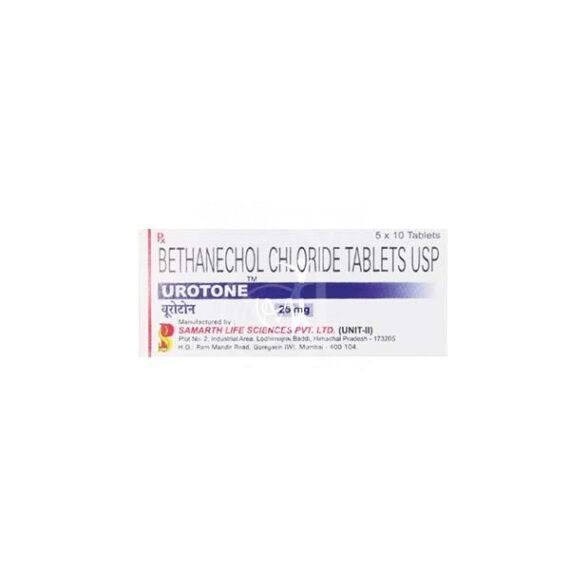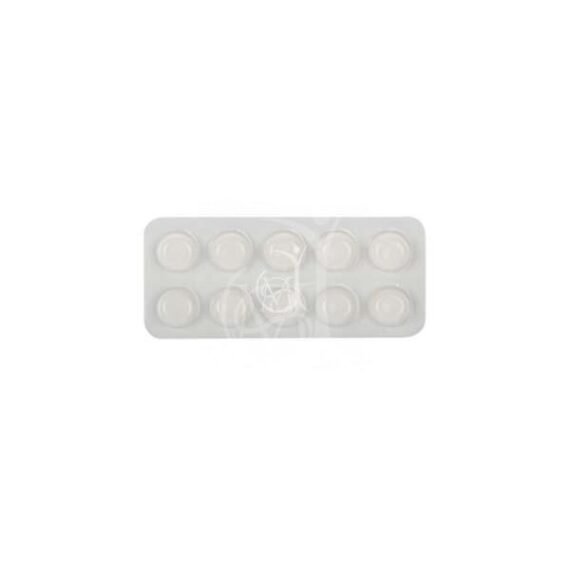 Urotone Tablet
$0.00
Brand: Urotone Tablet
Composition: Bethanechol (25mg)
Form: Tablet
Packing: 5×10 Tablets
Manufacture By:  Samarth Life Sciences Pvt Ltd
DESCRIPTION:
Urotone Tablet is utilized in the treatment of urinary maintenance (powerlessness to pee) which normally happens following a medical procedure or subsequent to conceiving an offspring. It assists with getting the muscles of the bladder which further prompts pee.
Urotone Tablet likewise assists with further developing your activity capacity. It is encouraged to take it in a portion and span according to remedy. It tends to be taken by a void stomach yet takes it at a decent time consistently. Gulp down the medication as an entire without squashing or biting it. You shouldn't quit taking the medication without speaking with the specialist as it might prompt the deterioration of your side effects.
Description
How to Take an Urotone Tablet?
Take this medication in the portion and span as exhorted by your primary care physician. Gulp down it as an entire. Try not to bite, pulverize or break it. Urotone Tablet is to be taken void stomach.
Possible side effects of Urotone Tablet
Most side goods don't bear any medical attention and vanish as your body adjusts to the drug. Consult your doctor if they persist or if you're upset about them 
Headache

Sweating

Nausea

Vomiting

Arrhythmia (irregular heartbeats)

Flushing (sense of warmth in the face, ears, neck, and trunk)

Diarrhea
Storage.
It should store below 30°C in a cool dry place.
Why choose us?
Jindal Medical Store is one of the topmost pharmaceutical exporters with an experience of more than 53 years. Urotone Tablet is sold in bulk at very affordable prices. They provide the best quality services at your own convenient time. If you are looking for an Urotone Tablet then you can visit our website.
Send your query