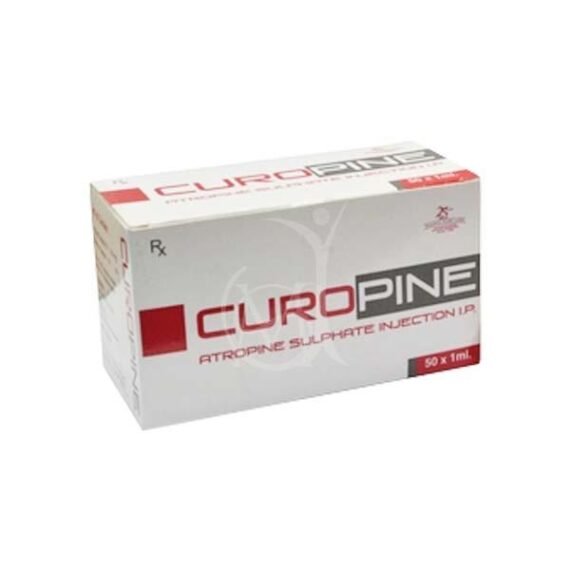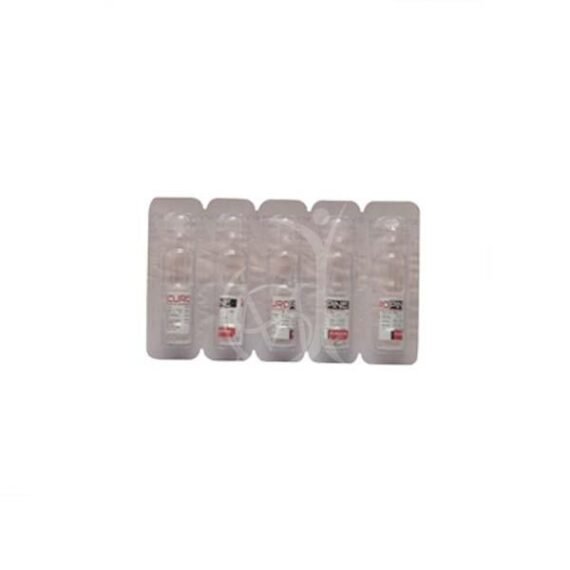 Curopine Injection
$0.00
Brand: Curopine Injection
Composition: Atropine Sulphate
Forum: Injection
Packing: 10×30 ml
Manufactured By: Pharma Cure Laboratories
DESCRIPTION:
Bradycardia is treated by curopine injection (slow heart rate). In cases of cardiac arrest, it aids in re-establishing a regular heartbeat. To lessen saliva production, this injection is also administered prior to general anesthesia. Even some insecticide poisoning can be treated with it.
Description
How to Take Curopine Injection?
Your doctor or nurse will give you this medicine. Kindly do not self-administer.
Possible side effects of Curopine Injection
Most aspect effects no longer require medical attention and disappear as your body adjusts to the medicine. Consult your medical doctor in the event that they persist or in case you're concerned approximately them
Dryness in mouth

Difficulty in urination

Constipation

Blurred vision

Dry skin

Slow heart rate

Photophobia

Dilatation of pupil

Loss of accommodation

Fever

Confusion

Eyelid swelling

Tachycardia

Reduced sweating

Heat intolerance

Skin rash

Dizziness

Skin flushing

Restlessness

Tremors

Fatigue

Eye pain

Stinging in the eyes

Superficial keratitis

Decreased lacrimation

Papillary conjunctivitis

Contact dermatitis

Local reaction

Hypotension (low blood pressure)

Respiratory depression

Hallucination

Abnormality of voluntary movements

Speech disorder

Hyperactivity

Seizure
Storage.
Store in a cool and dry place away from sunlight.
Why choose us?
Jindal Medical Store is one of the topmost pharmaceutical exporters with an experience of more than 53 years. Curopine Injection is sold in bulk at very affordable prices. They provide the best quality services at your own convenient time. You can visit our website if you are looking for Curopine Injection.
Send your query