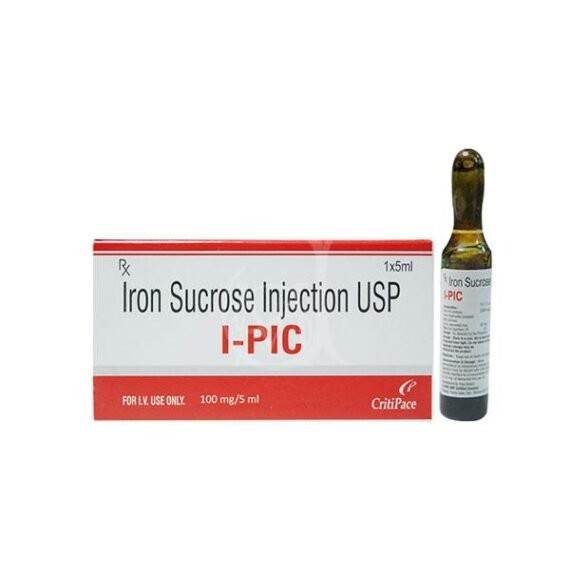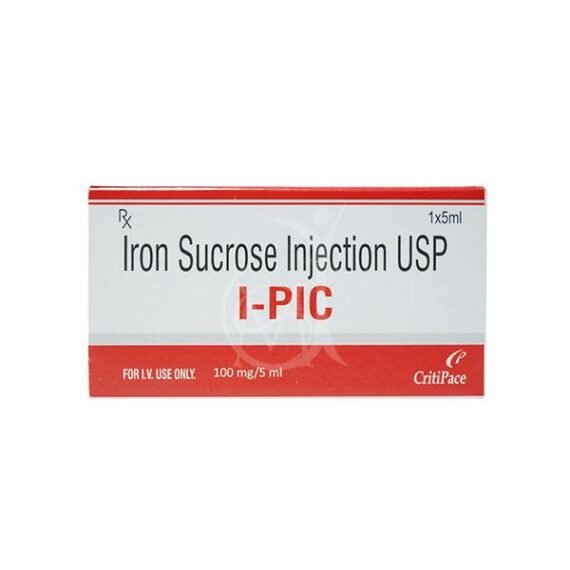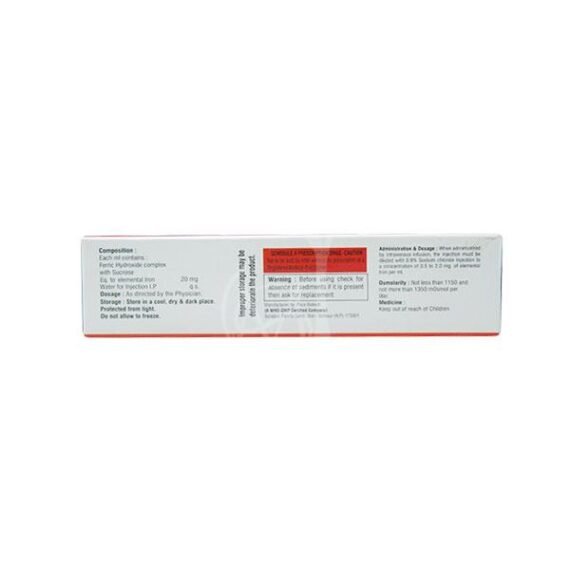 I-Pic
$0.00
Name: I-Pic
Composition: Iron sucrose injection usp 100mg
Form:  Ampoule
Packing: 1x5ml
Manufactured by: Critipace
Description
This medicine is used to treat "iron-poor" blood (anemia) in people with long-term kidney disease. You may need extra iron because of blood loss during kidney dialysis. Your body may also need more iron if you use the drug erythropoietin to help make new red blood cells. Iron is an important part of your red blood cells and is needed to transport oxygen in the body. Many patients with kidney disease cannot get enough iron from food and require injections.
Description
How to consume?
This medication is given by injection into a vein as directed by your doctor. It is usually given slowly over 2 to 5 minutes or as directed by your doctor. Iron sucrose can also be mixed in a saline solution and given through an IV over a longer time.
I-Pic side effects:
Muscle cramps
Nausea
Vomiting
Strange taste in the mouth
Diarrhea
Constipation
Headache
Cough
Back pain
Joint pain
Dizziness
Swelling of the arms/legs
Storage
Store in a refrigerator (2 – 8°C). Do not freeze.
Why choose us?
Jindal Medical Store is one of the topmost pharmaceutical exporters with experience of more than 50 years. I-pic is sold in bulk at very affordable prices. They provide the best quality services at your own convenient time. If you are looking for an Iron sucrose injection USP 100mg then you can visit our website.
Send your query