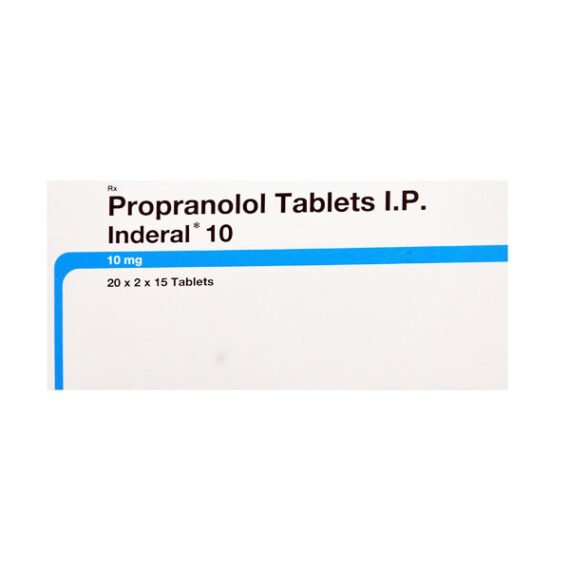 Inderal 10
$0.00
Name: Inderal 10
Composition: Propranolol (10mg)
Form: Tablet
Packing: 20x2x15 Tablets
Manufactured by: Abbott
Description
Inderal 10 Tablet helps decrease anxiety and relieve tremors. It is also used to help prevent migraine, heart-related chest pain (angina), and bleeding in the stomach caused by high blood pressure in the liver (portal hypertension). Inderal 10 Tablet may also be used to treat high blood pressure and some types of abnormal heartbeat (arrhythmia). The dose will depend on what you are being treated for and how you respond to the medicine.
Description
How to consume?
Swallow it as a whole. Do not chew, crush or break it. Inderal 10 Tablet is to be taken empty stomach. Avoid Inderal 10 Tablet with high-fat meals such as olive oil, nuts & seeds (Brazil nuts), dark chocolate, butter and meat.
Inderal 10 side effects :
• Tiredness
• Weakness
• Raynaud phenomenon
• Arrhythmia (irregular heartbeats)
• Nausea
• Vomiting
• Diarrhea
Storage
Store below 30°C
Why choose us?
Jindal Medical Store is one of the topmost pharmaceutical exporters with an experience of more than 50 years . Inderal 10 is sold in bulk at very affordable prices. They provide the best quality services at your own convenient time. If you are looking for Propranolol 10mg then you can visit our website.
Send your query