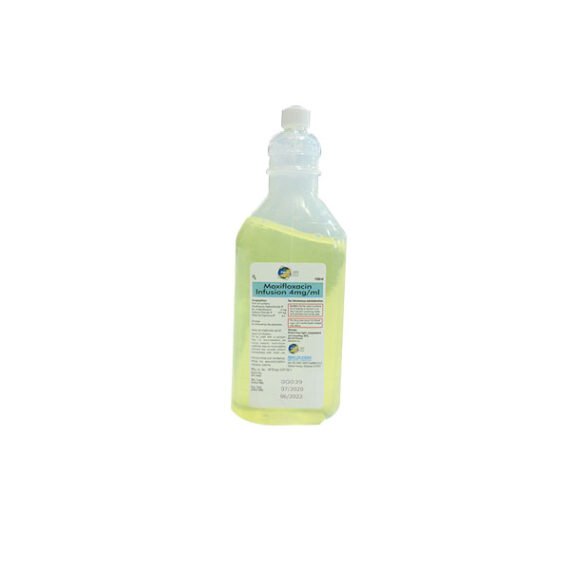 Moxifloxacin IV
$0.00
Name: Moxifloxacin IV
Composition: Moxifloxacin infusion 4mg
Form: Injectable
Packing: 100ml
Manufactured by: Prime life Science
Description
Moxifloxacin injection is used to treat certain infections caused by bacteria such as pneumonia; and skin and abdominal (stomach area) infections. It is also used to prevent and treat plague (a serious infection that may be spread on purpose as part of a bioterror attack. This may also be used to treat bronchitis or sinus infections but should not be used for these conditions if there are other treatment options available. Moxifloxacin injection is in a class of antibiotics called fluoroquinolones. It works by killing the bacteria that cause infections.
Description
How to consume?
Moxifloxacin injection comes as a solution (liquid) to be given through a needle or catheter placed into a vein. It is usually infused (injected slowly) intravenously (into a vein) over a period of at least 60 minutes once a day for 5 to 21 days.
Moxifloxacin IV side effects :
• Nausea
• Vomiting
• Stomach pain
• Diarrhea
• Constipation
• Heartburn
Storage
Store below 30°C
Why choose us?
Jindal Medical Store is one of the topmost pharmaceutical exporters with an experience of more than 50 years . Moxifloxacin IV is sold in bulk at very affordable prices. They provide the best quality services at your own convenient time. If you are looking for Modafinil 200mg then you can visit our website.
Send your query