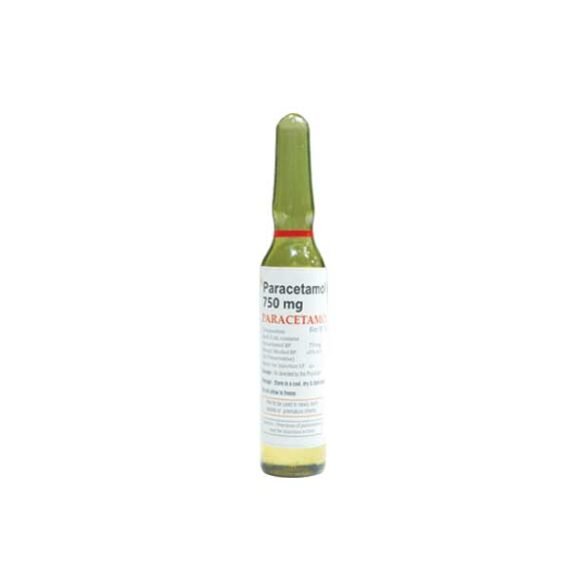 Paracetamol 750
$0.00
Name: Paracetamol 750
Composition: Paracetamol 750mg
Form: Injection
Packing: 5 Ampoules of 5ml
Manufactured by:  GlaxoSmithKline's
Description
This drug is used to treat mild to moderate pain (from headaches, menstrual periods, toothaches, backaches, osteoarthritis, or cold/flu aches and pains) and to reduce fever.
Description
How to consume?
Diluted to 1mg/mL with Glucose 5% or Sodium chloride 0.9%. Infuse within 1 hour of preparation. Higher than recommended doses can cause serious liver damage.
Paracetamol 750 side effects :
• low fever with nausea, stomach pain, and loss of appetite
• Dark urine, clay-colored stools
Storage
Store below 30°C.
Why choose us?
Jindal Medical Store is one of the topmost pharmaceutical exporters with experience of more than 50 years. Paracetamol 750 is sold in bulk at very affordable prices. They provide the best quality services at your own convenient time. If you are looking for Paracetamol 750mg then you can visit our website.
Send your query