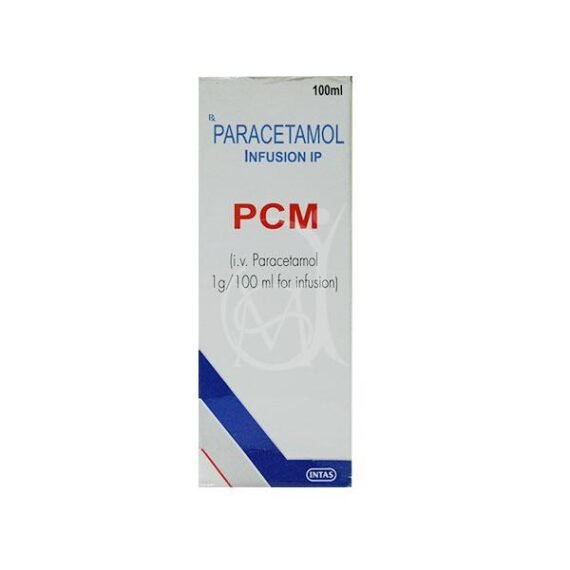 PCM Infusion
$0.00
Name: PCM
Composition: Paracetamol Infusion (100mg)
Form: Infusion
Packing: 100ml
Manufactured by: Intas Pharmaceuticals Ltd
Description
PCM INFUSION is a widely prescribed medicine that helps to ease pain and bring down high body temperature (fever). In children, it treats conditions like headache, toothache, body ache, fever, and the common cold. PCM INFUSION is given orally preferably at a fixed time every day. Though this medicine can be taken before or after food, it is best given after food as it can irritate the inner lining of an empty stomach. The dose and duration will depend upon your child's age, body weight, and severity of the infection, so stick to the dose, time, and way prescribed by your child's doctor. If your child vomits within 30 minutes of taking the medicine, let the child calm down and repeat the same dose.
Description
How to consume?
Take this medicine in the dose and duration as advised by your doctor. Check the label for directions before use. Measure it with a marked dropper and take it as directed. PCM is to be taken with food.
PCM side effects:
• Indigestion
• Nausea
• Vomiting
Storage
Store in a cool and dry place, Store below 30°C.
Why choose us?
Jindal Medical Store is one of the topmost pharmaceutical exporters with experience of more than 50 years. PCM is sold in bulk at very affordable prices. They provide the best quality services at your own convenient time. If you are looking for Paracetamol Infusion 100mg then you can visit our website.
Send your query