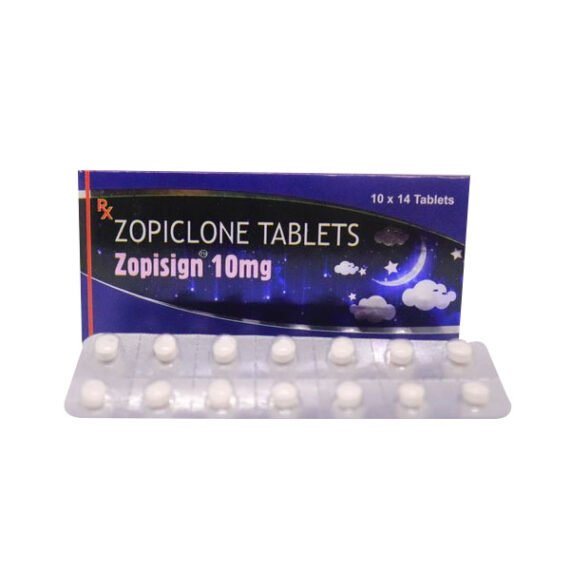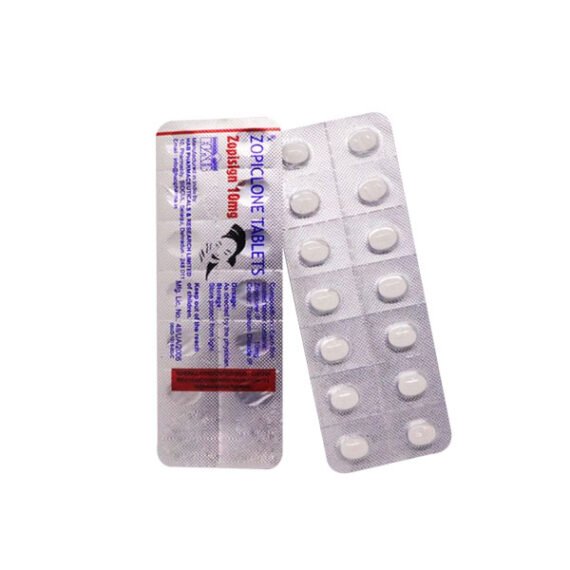 Zopisign 10 mg
$0.00
Brand:– Zopisign 10 mg
Composition:-Zopiclone 10 mg
Form: Tablets
Packing:– 10×14 Tablets
Manufacture By:– HAB Pharmaceuticals Ltd.
DESCRIPTION:
Zopisign belongs to the group of central nervous system (CNS) depressants (medicines that make you sleepy and less alert). Zopiclone is used to treat insomnia (trouble falling asleep), reduces daytime anxiety. Zopisign helps you fall asleep faster and sleep through the night with fewer interruptions in the deep sleep, helping people with sleeping problems. In general, when sleep medicines are used every night for a long time, they may lose their effectiveness.
Description
What does Zopisign 10 mg contain?
Zopisign 10 mg is contains 10 mg of Zopiclone in each tablet.
How to take Zopisign 10 mg?
It comes as a tablet to take by mouth, with or without food. Adult: PO- The recommended dose is 7.5 mgday at bedtime.
Side Effects of Zopiclone 10 mg
Feeling lightheaded, sleepy, having blurred eyesight, or a change in thinking clearly. Avoid driving and doing other tasks or actions that call for you to be alert or have clear eyesight until you see how this drug affects you. Bad taste in your mouth. This most often goes back to normal. Headache. Unsafe allergic effects may rarely happen.
Storage:
Store in a cool, dry place away from the reach of children. – Medicines must not be used past the expiry date.
Why choose us?
Jindal Medical Store is one of the topmost Zopiclone 10mg exporters and suppliers in India with experience of more than 50 years. Zopisign 10 mg is sold in bulk at very affordable prices. They provide the best quality services at your own convenient time. If you are looking for Zopiclone 10 mg then you can visit our website.
Send your query