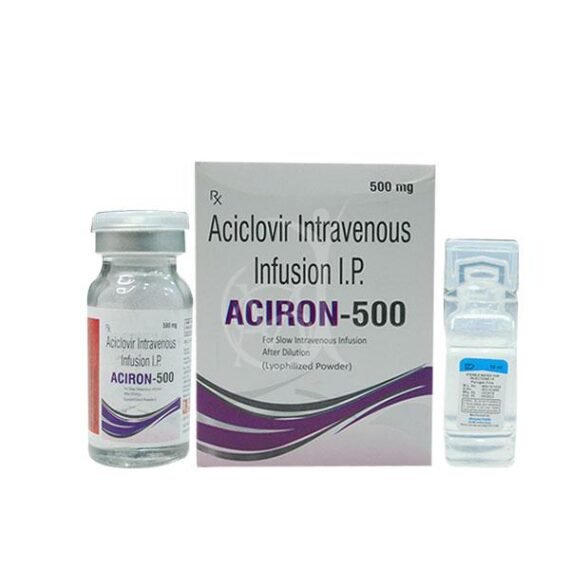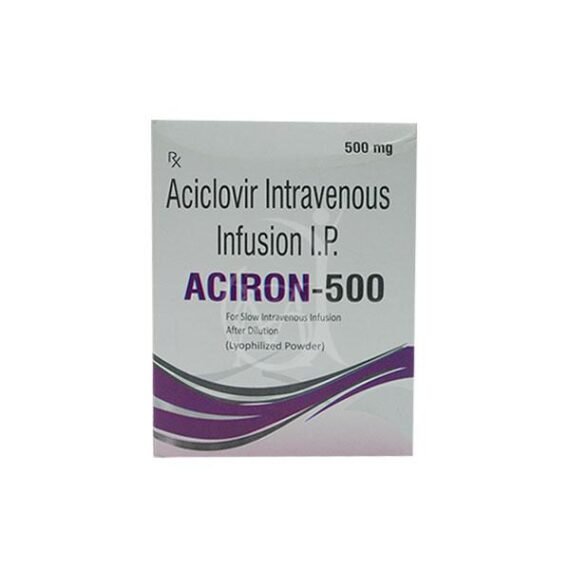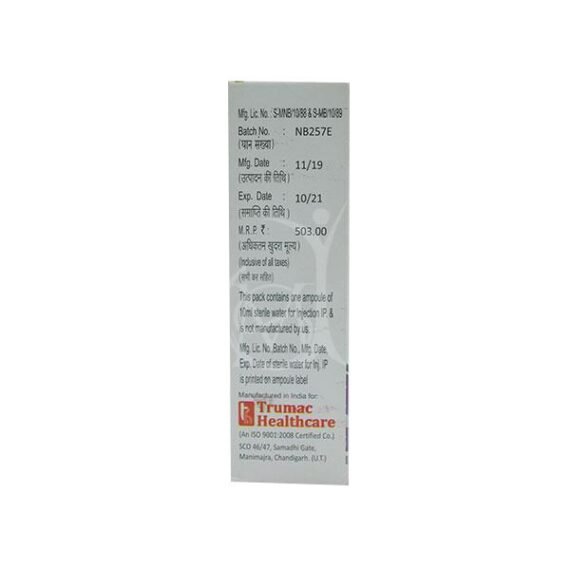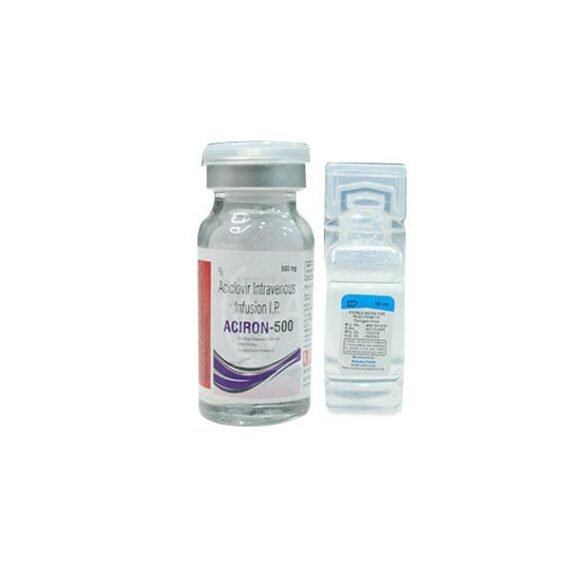 Aciron 500
$0.00
Name: Aciron 500
Composition:  Aciclovir Intravenous Infusion IP
Form: Injection
Packing: 500mg
Manufactured by: Trumac Healthcare
Description
Aciron 500 Infusion belongs to a group of medicines known as antivirals. It works by stopping the viruses from multiplying in the body. Aciron 500 Infusion is used for the management of a number of different conditions caused by certain viruses. Your doctor will be able to tell you about the specific condition for which you have been prescribed Aciron 500 Infusion. This medicine is available only with a doctor's prescription.
Description
How to consume?
Aciron 500 Infusion must be given over a period of at least one hour in order to avoid renal tubular damage. It should not be administered as a bolus injection.
Aciron 500 Side effects:
Rashes including photosensitivity
urticaria
pruritis
fevers and rarely dyspnoea
angioedema
anaphylaxis.
Storage
Do not refrigerate. Maximum concentration = 7 mg/ml.
Why choose us?
Jindal Medical Store is one of the topmost pharmaceutical suppliers with experience of more than 50 years. Aciron 500 is sold in bulk at very affordable prices. They provide the best quality services at your own convenient time. If you are looking for Aciclovir Intravenous Infusion IP then you can visit our website.
Send your query