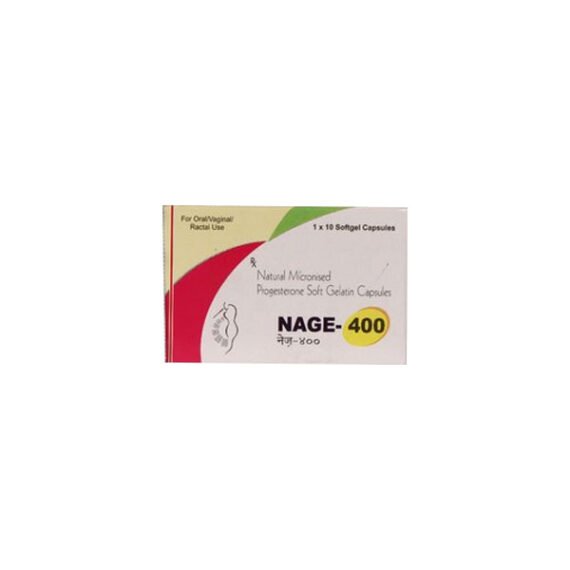 Nage 400
$0.00
Name: Nage 400
Composition: Progesterone (Natural Micronized) (400mg)
Form: Capsule
Packing: 1×10 Softgel Capsules
Manufactured by: Baxton Pharmacia
Description
Nage 400mg Soft Gelatin Capsule is a natural female sex hormone, progesterone. It is used to treat menstrual and pregnancy-related issues that are caused due to hormonal imbalance. Nage 400mg Soft Gelatin Capsule is also prescribed along with estrogen as a part of hormonal replacement therapy for preventing endometrial hyperplasia (thickening of the lining of the uterus).
Description
How to consume?
Swallow it as a whole. Do not chew, crush or break it. Nage 400mg Soft Gelatin Capsule is to be taken with food.
Nage 400 side effects :
• Headache
• Abdominal pain
• Dizziness
• Depression
• Breast tenderness
• Hot flushes
• Vaginal discharge
• Joint pain
• Urinary incontinence
Storage
Store below 30°C
Why choose us?
Jindal Medical Store is one of the topmost pharmaceutical exporters with an experience of more than 50 years . Moxifloxacin IV is sold in bulk at very affordable prices. They provide the best quality services at your own convenient time. If you are looking for Progesterone Natural Micronized 400mg then you can visit our website.
Send your query