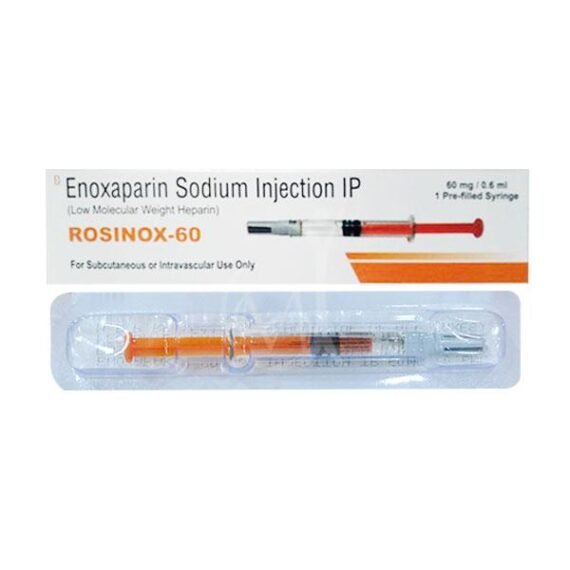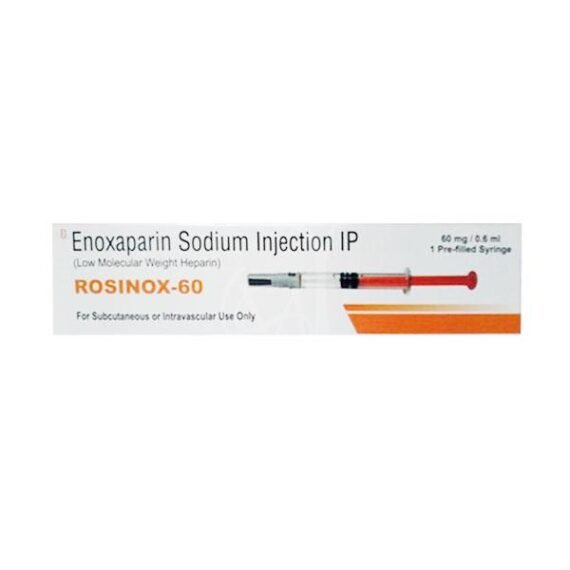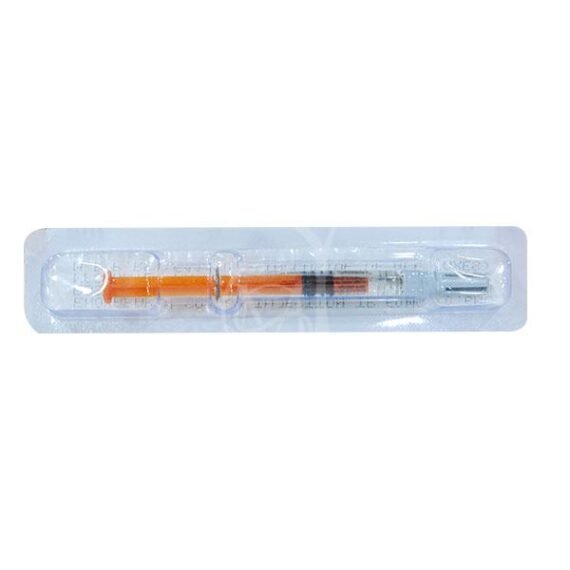 Rosinox-60
$0.00
Name: Rosinox-60
Composition: Enoxaparin Injection 60 mg/0.6 ml
Form: Injection
Packing: 60 mg / 0.6 ml
Manufactured by: Vim Meditech Pvt. Ltd.
Description
This medication prevents blood clots in patients who are on bed rest or who are having orthopedic surgery of hip replacement, knee replacement, or large intestinal surgery. It is also used alone or in combination with warfarin to prevent and treat blood clots in the leg. It is low molecular weight heparin. It stops the formation of substances that cause clots. It is also used in unstable angina and heart attacks.
Description
How to consume?
Follow all the instructions given by your doctor carefully. Continue to take the medicine till the time you see an improvement in your health conditions or as advised by your doctor. If a dose is missing, it should be taken as soon as possible. Rosinox-60 may be taken with or without food. It may be taken with food to reduce gastric discomfort.
Rosinox-60 side effects:
• Injection site reactions (pain, redness, swelling)
• Nausea
• Diarrhea
• Haemorrhage at the injection site
• Peripheral or unspecified edema
• Anaemia
• Bleeding gums
• Increased menstrual flow
Storage
Store in a cool and dry place, Store below 30°C
Why choose us?
Jindal Medical Store is one of the topmost pharmaceutical exporters with experience of more than 50 years. Rosinox-60 is sold in bulk at very affordable prices. They provide the best quality services at your own convenient time. If you are looking for Enoxaparin Injection 60 mg/0.6 ml then you can visit our website.
Send your query