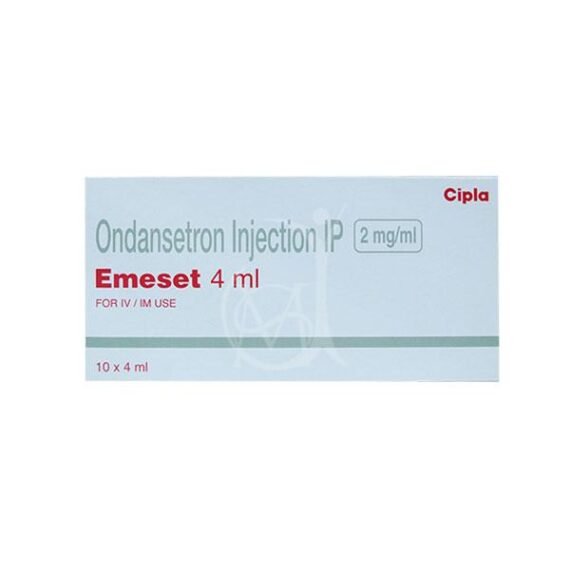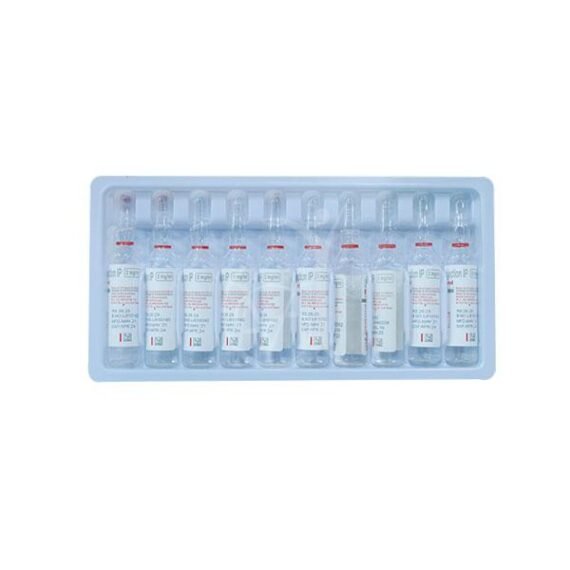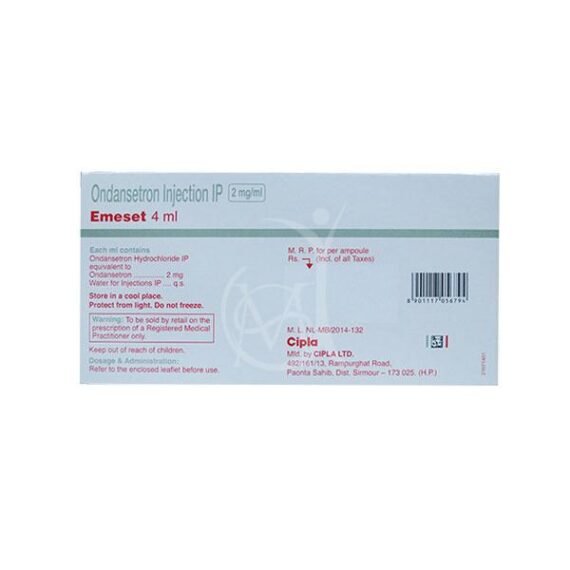 Emeset 4ml
$0.00
Name: Emeset
Composition: Ondansetron (2mg/ml)
Form: Ampoules
Packing: 10x4ml
Manufactured by: Cipla Ltd
Description
Emeset is an antiemetic medicine commonly used to control nausea and vomiting due to certain medical conditions like stomach upset. It is also used to prevent nausea and vomiting caused due to any surgery, cancer drug therapy, or radiotherapy. Emeset will not relieve other side effects associated with cancer treatments. It is given under the supervision of a doctor and may be used alone or with other medications. Your doctor will give you the appropriate dose depending on what you are taking it for. It is important that you keep having the injections until your doctor decides it is safe to stop them.
Description
How to consume?
Your doctor or nurse will give you this medicine. Kindly do not self-administer.
Emeset side effects:
• Headache
• Constipation
• Injection site pain
Storage
Store below 30°C.
Why choose us?
Jindal Medical Store is one of the topmost pharmaceutical exporters with experience of more than 50 years. Emeset is sold in bulk at very affordable prices. They provide the best quality services at your own convenient time. If you are looking for Ondansetron 2mg/ml then you can visit our website.
Send your query